Hello all!
The kittens are now four weeks old and turning into right curious little critters! They're now very capable of "escaping" their nest and are giving me and mum a run for our money trying to keep tabs on all of them! Everyone can walk more or less now, though their attempts to run are pretty clumsy. Everyone is learning to groom themselves (and each other!) and a few have started taking an interest in mum's wet food, though they are all still nursing frequently. Marigold will probably put a stop to it soon, since their teeth are coming in fast!
They have each begun to latch on to one other kitten in particular; Firefly and Serenity (brother and sister, both long haired creams)are best friends. Jack Sparrow and Macavity (brother and sister, one short-haired cream, the other longhaired orange) are buddies. Jabberwocky and Kyoko (brother and sister, one short-haired cream and white, one long-haired orange) will cuddle with pretty much anyone, but happily snuggle with each other.
Marigold seems to have an infection on her upper lip. We're taking her to a vet today or tomorrow to see if we can get some antibiotics for her. It's nothing serious, just looks like she bit her own lip and it's healing slow. Other than that, she's doing well. She's finally gaining some weight and resting well. (She had a small issue with that heat we had a little while ago... easily remedied by stroking her down with a damp towel.)
Have fun looking at the new pictures! Hope to hear from everyone soon!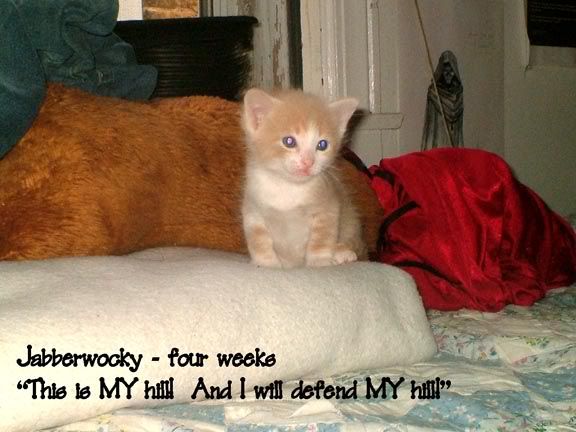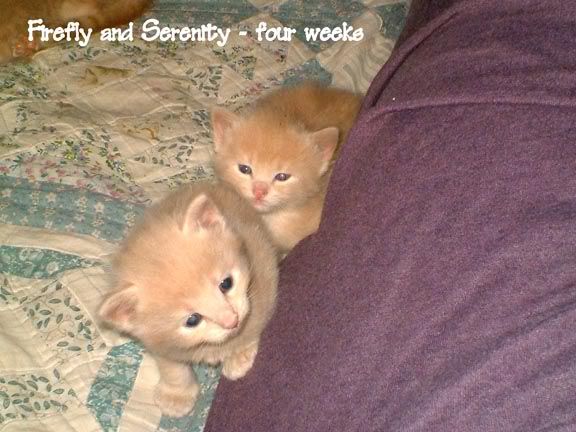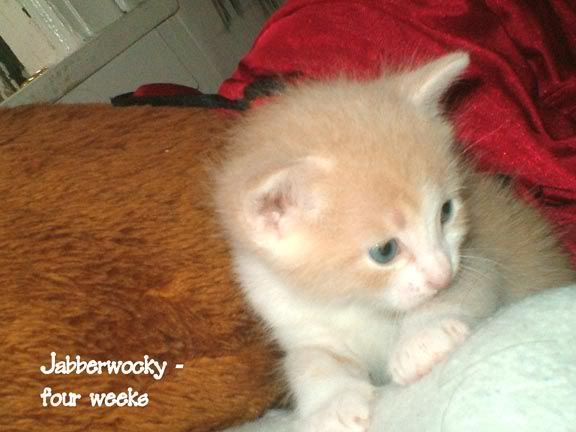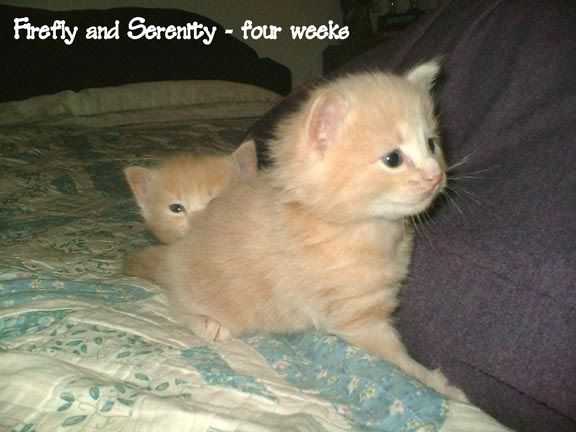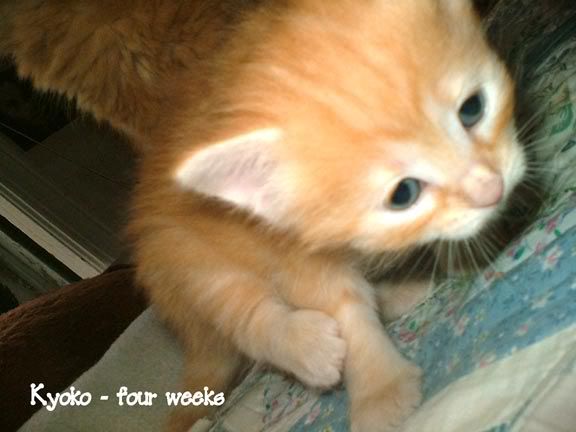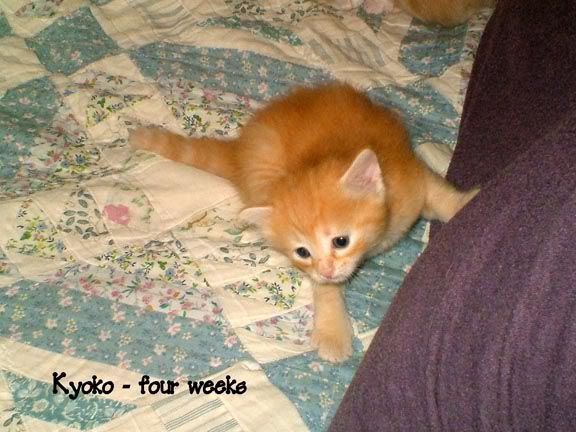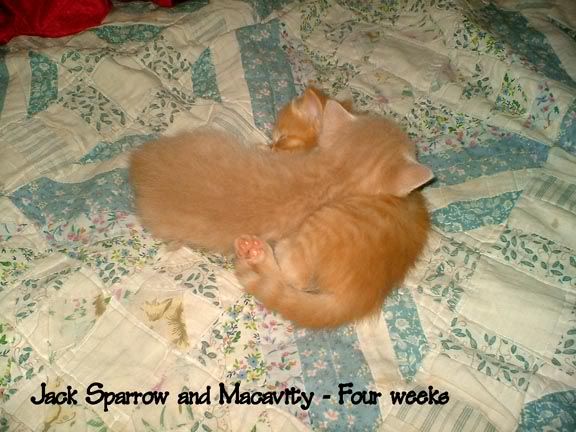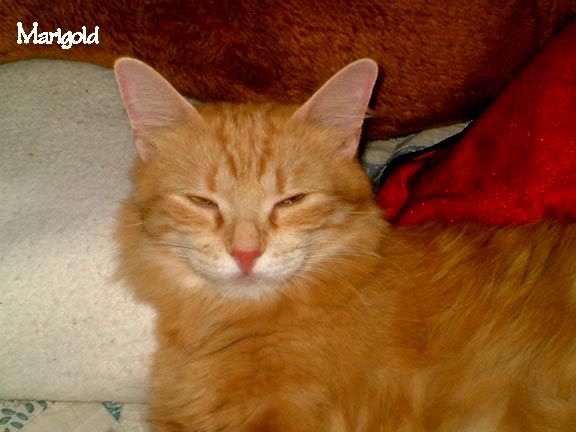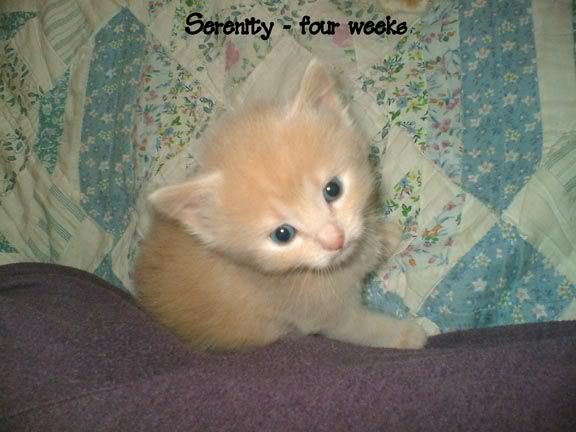 Rose