I have caught the betta fever and I like it. I started out with just a single Crowntail red male in a little 1/2 gallon tank. Here are a few of his pictures.
(The water is a little cloudy because this is a picture I took when he was in his new 3-4 gallon.)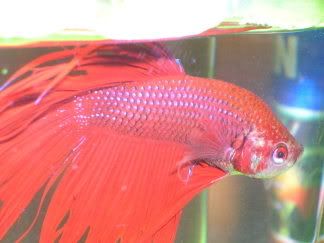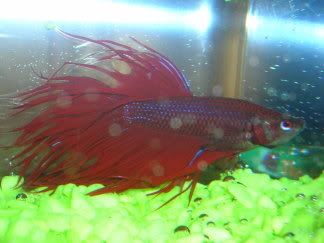 And then I went to the Petstore a few weeks later and found this girl. She is a red Veiltail.
Then just this Wednesday, I went to Petsmart again and my sister convinced me to get another male. He's a red and white/clear Crowntail. Kinda shy, but who isn't when you've come to a new home.