Quote:
Originally Posted by
mamacat
What about my Nathan Cat? He could be Chip's twin--or at least a relative...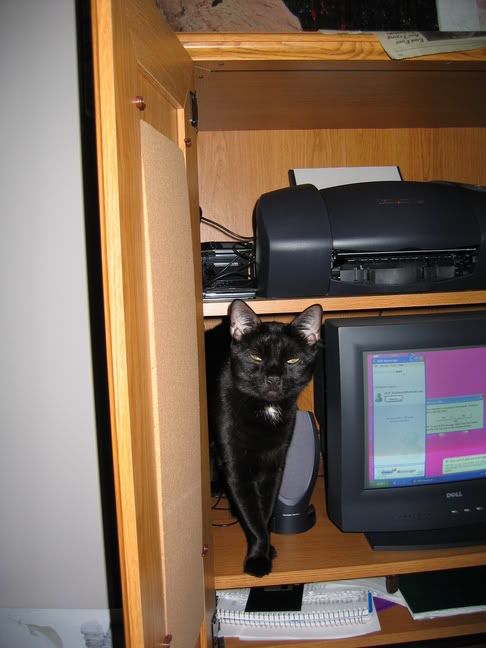 you're right - he DOES look a lot like Chip! not quite as round in the face, but marked very similarly at the neck. does Nathan have white on his chest & belly like Chip?