Hi All.
Thought i would introduce myself seeing as i have already asked for advice in the behaviour forum!
My name is rachel and i live on the Isle of Wight.
I currently have 4 cats - yes 4! Tho 2 of them are my mums.
These are her 2 - Kotty is the tabby and Kitty is the black. Boy and girl, and kotty is half maine coon half moggie and we arent sure about kitty.
Now these are my 2, purely indoor cats as they are pedigree - first we have Riley, a 1 year old Ragdoll: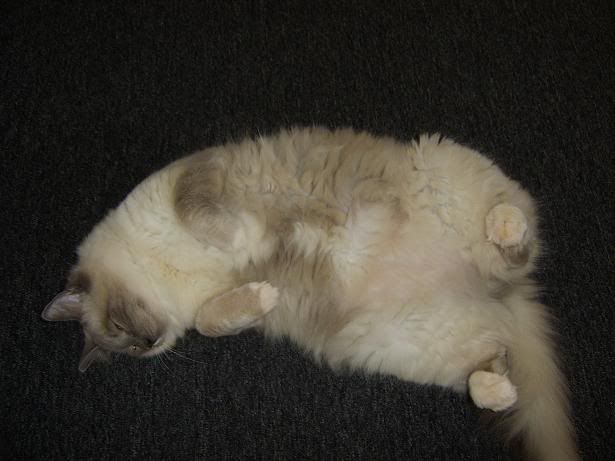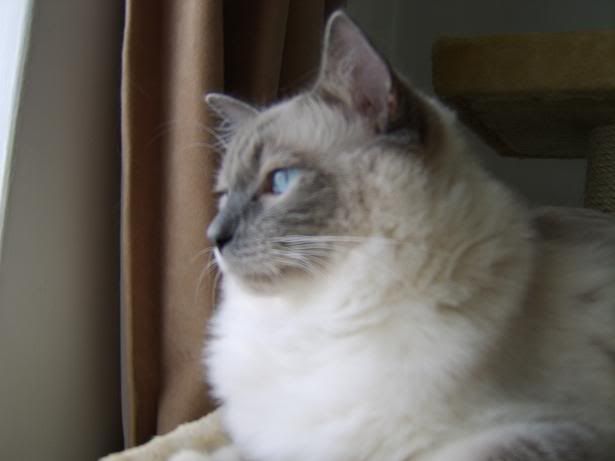 Riley doing is "raggie flop" with Jasmine for company: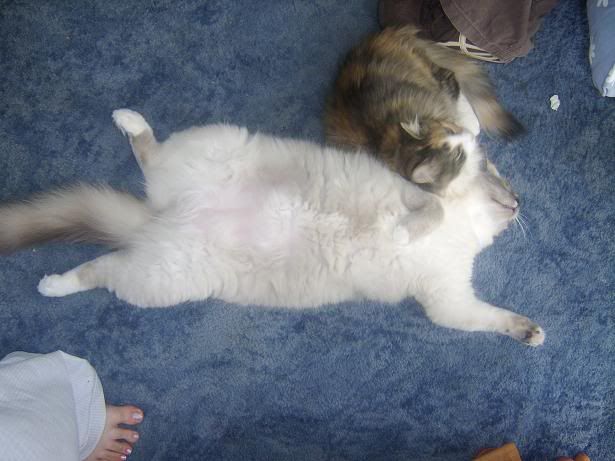 This is Jasmine, shes a 6month old Norwegian Forest Cat;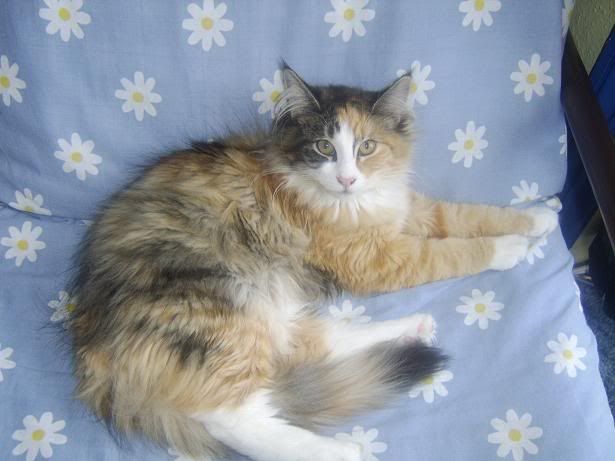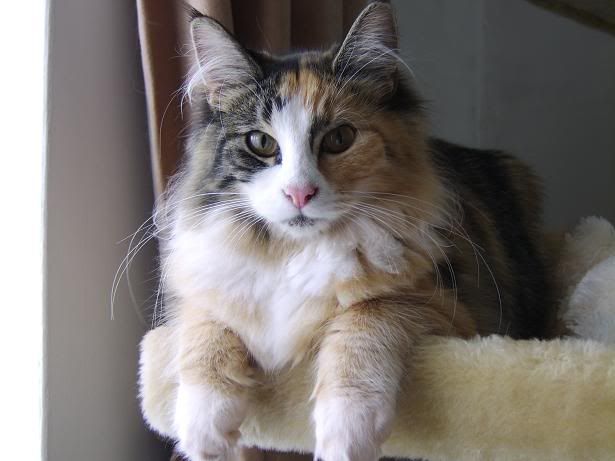 And here they both are together: