I just realized that I haven't posted any pics of my new foster boy (who's been with us for about 2 months now).
His first weekend here - stealing my girls favorite window.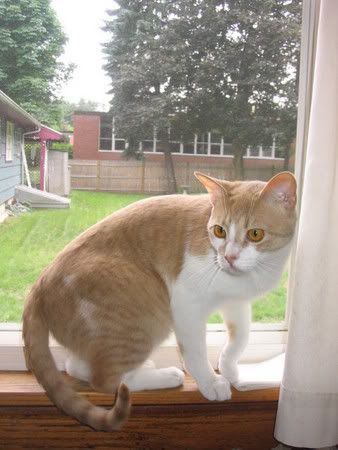 His eyes are very orange. Most unusualy eyes I've ever seen.
Absolutely facinated by the faucet. He dives at the water like it's a toy and gets water everywhere - walls, mirrors, us, himself...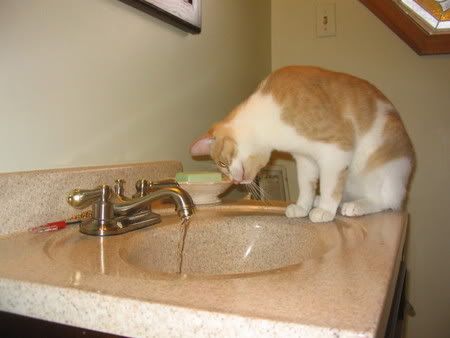 Making himself right at home.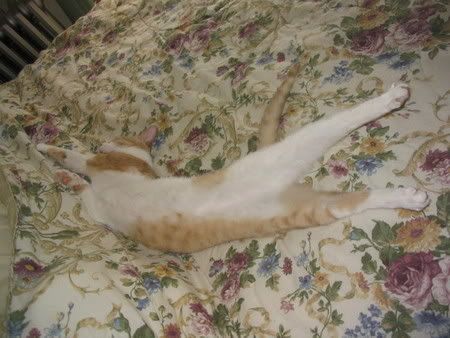 He's the only cat I've had that pants like a dog after running around or playing or when he's really hot. It's kinda cute.
In the cat condo (very top shelf by the way), already claiming his territory as the man of the house. - "I am lion! Hear me roar!"