While I was on holiday in Portgugal last week I managed to catch a few snaps of some of the strays we encountered and thought I would share them.
It was really only last week that my ignorance moved aside and I realised the difference between a feral and a stray.
These cats were not afraid of humans and had probably had a lot of human contact, living in a tourist heavy area and they were not afraid of us at all. However, I found it so so hard to see these cats and not do anything for them. My brain just doesn't let me forget it... anyway here is a little guy who came right up to our table outside a restaurant one night. He let my boyfriend Mark touch his face and he rubbed all over his legs, the poor little guy was tiny and unfortunately still had all parts intact. He was such a handsome fella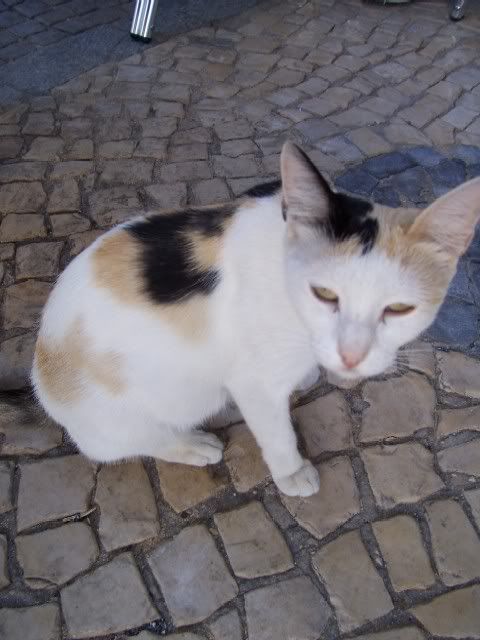 I actually saw him a few nights later hanging around the same area, it's obviously a good place to get food.
This next lady came right up to our door, I spotted a few kittens before and I think she might have been the mother because her nipples were sticking right out and her belly sagged. Unfortunately my Step Mum would not allow me to feed her because we were staying at their house and she felt that putting food out would encourage more of them to come to the house, so we had to watch her through the window. My younger brother and sister were there, had they not been I'd have taken food away from the house for her, but they would have just wanted to come. She was beautiful and really reminded me of Nismo
(if you're worried about the legs, it's my reflection in the window
)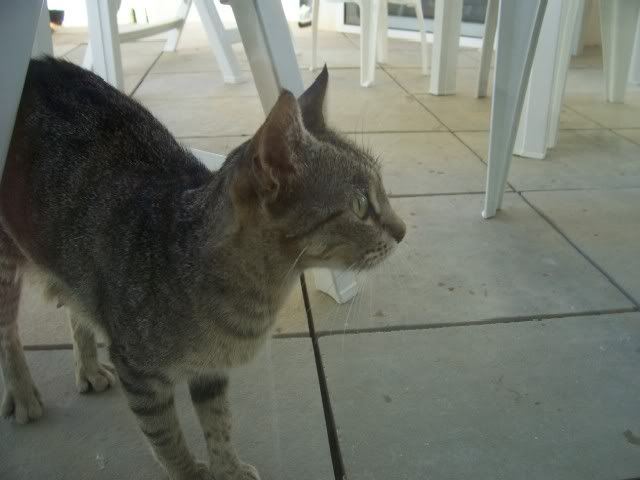 I
this one, what a pretty girl
Thats all I managed to get, one day I'll be able to do more for these babies.