My fish tank is full of life again! I went to the fish store today and came home with 4 saulosi cichlids. They're beautiful! And VERY active. It almost makes me dizzy just to watch them!
The blue one is a male for sure and I'm hoping the 3 yellow ones are females... although it seems that one of them might be a male (and he/she is kind of a jerk!
)
So far, I've nicknamed them:
Male: Fred
Females: Wilma and Betty
Unknown sex: Glen/Glenda
But I might change the names later... I'm not sure if I like them.
Anyways, here are the best pictures I could take of them:
The whole gang:
I think that's Glen/Glenda
Fred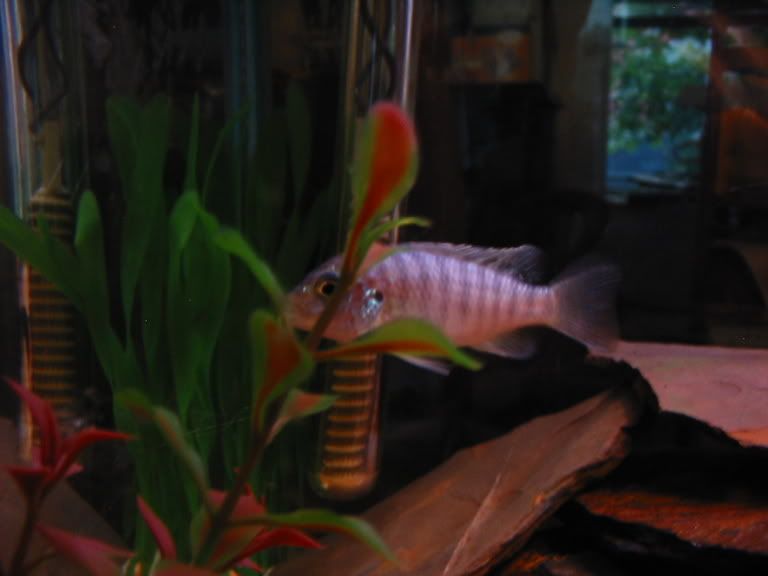 And Fred again: