OK I apolgise for the overkill in posting pics of my babies. I haven't had the chance to be on the site for a while until this week and forgot how damn addictive it is!
I just went into the bedroom and snapped some funny pics I thought I'd share...sorry about the pic quality
The men in my life...fast asleep (he half-consented to me posting the pic of him with a grunt..the husband that is)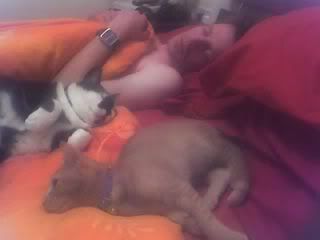 Theodore thinking "Mum.....think you need to get Dad to wax his chest...its disgusting!"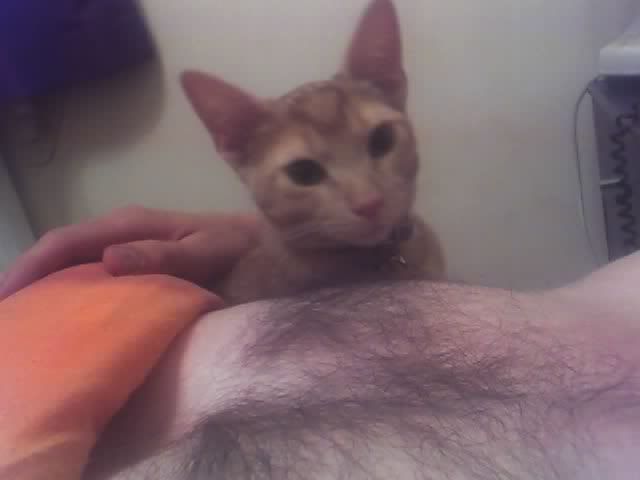 Gizmo and Theodore having night time snuggles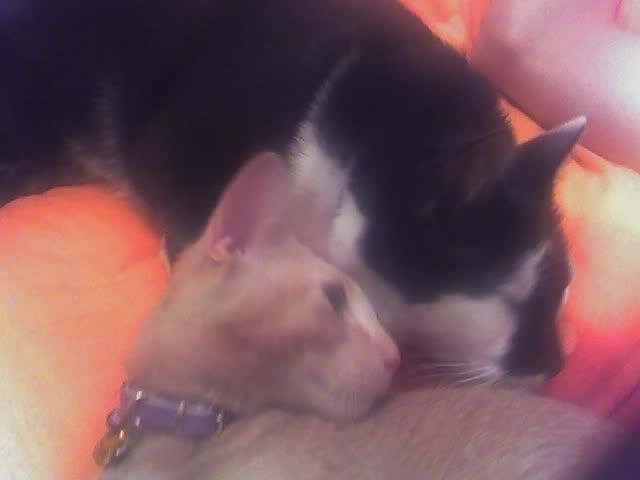 Boris, Amelia and Olivia looking into the bedroom thinking "Best stay out here...that chest hair is too scary! "