I heard an almighty crash from upstairs earlier today.....I ran up to find my perfume bottles knocked off my dressing table and luckily they were not broken.
I looked around to see who the guilty culprit was...and found this little thing (pictured below) hiding meekly under the cat tree...not a million miles away from the dressing table.
Guilty or not? Its as if her eyes are saying 'Its not me Mum....' (with her paws crossed!)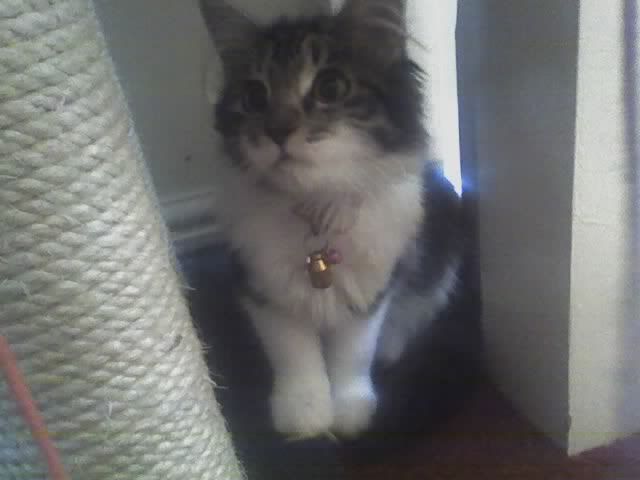 Would love to see some of your 'are they guilty?' pics!