Alright guys, I took this little gal into my home in February (Valentines Day to be exact!) but wasn't entirely sure that this would be her forever home until later. I've finally uploaded some pics to share with you guys.
Her name is Daisy and she's a full blooded "Teeny Weenie". LOL
She turned one year old in November 2005. Her previous owners mistreated her badly. She was kept in a crate 80 percent of the time. When she arrived here she was underweight (backbone and ribs showing badly) had never been to the vet, had never had shots, wasn't house trained or obedience trained. Since I've had her she has morphed into a totally different dog!! She now knows what toys are (they never gave her any) and has put on a full pound!!
When I took her in to be checked right after I got her, she got a full set of shots and a total exam. The only thing wrong was a badly rotten tooth which was extracted and of course being underweight (which I'm sure the tooth caused part of). She was also spayed with no difficulties.
She's a very sweet girl, very stubburn at times, loves to be cuddled and loves being under the covers! Her and Pooch, my lab/german shepard mix, love each other to pieces and are never very far apart. She truly is a doll.
Now I'll shut up and show you guys some pictures!! LOL
This was the first night that we got her, she was so pooped, but seemed to bond with us right away!
This is her on her tie out, she has now learned the bounderies of the yard and no longer has to use it! YAY!
Playing with big brother...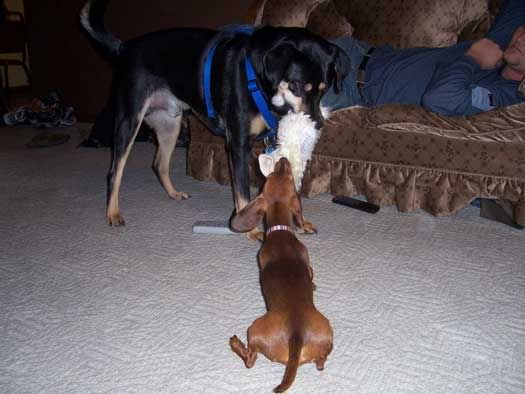 Running in the yard...
Lookin all cute and innocent!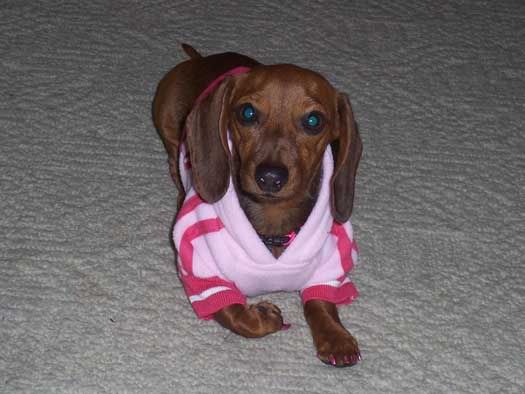 All dressed up for a day on the town!!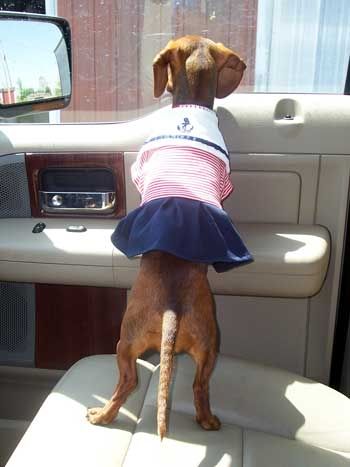 One for size comparison, again before she was fully trained to the yard...
Cloud watching!
And one of my favorite pics of her...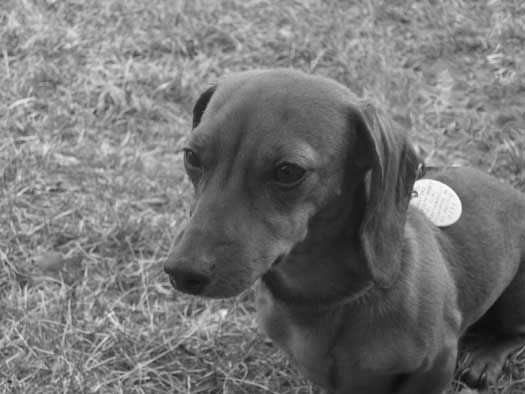 Enjoy!!