Hey everyone...finally got a few pictures of my foster momma and 5 five puffballs!!! They are around 2.5-3 weeks old! I promise tons more pictures soon!!!
Here's momma Clementine (just was dumped off at the petsmart while my rescue was there doing adoptions!) Isn't she gorgeous!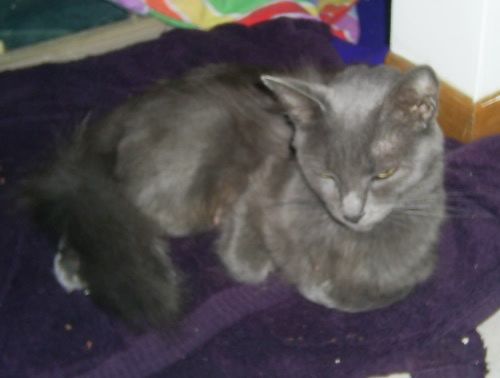 and I finally got a pic of all 5 at once!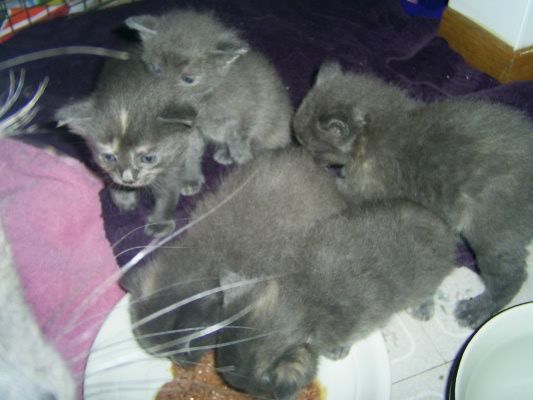 and a few more closeups!
and the runt of the litter...
(and the only one with an all gray face!)