I haven't added any new pics of Anya lately so I thought I would post a few that I just uploaded.
Here she is trying to steal a bite of Daddy's pizza. "Why won't you share Daddy?! I would share my food with YOU."
Blissfully dreaming with her favorite toy tucked by her side.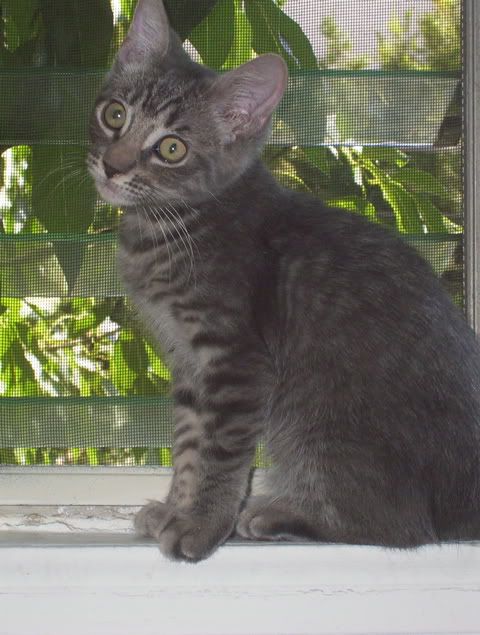 Enjoying the windowsill and the cool breeze from outside.