Time to show some pictures of my cats. I hope you'll enjoy!
This is Phoebe. She is an Ocicat. She has recived excellent words from the judges on showes and we hope for her to take her first title on the next show now in August.
Here are we on a nice walk on a sunny spring day.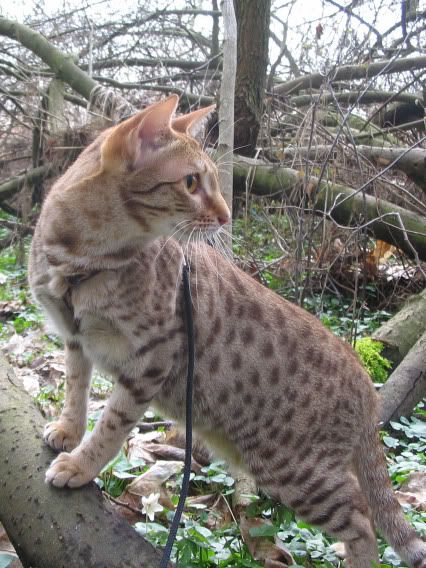 This is Xenia. She is a Bengal. She has also recived good words from the judges but she doesn't like it very much.
On this picture she was very thin, only 8 month old so she had not put on so much weight yet.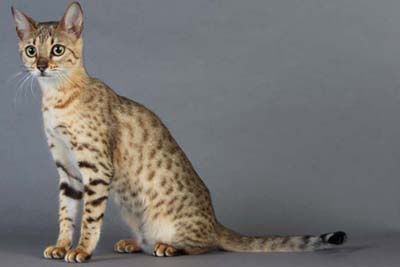 Now she is bigger and recently found out how fun it is climbing trees.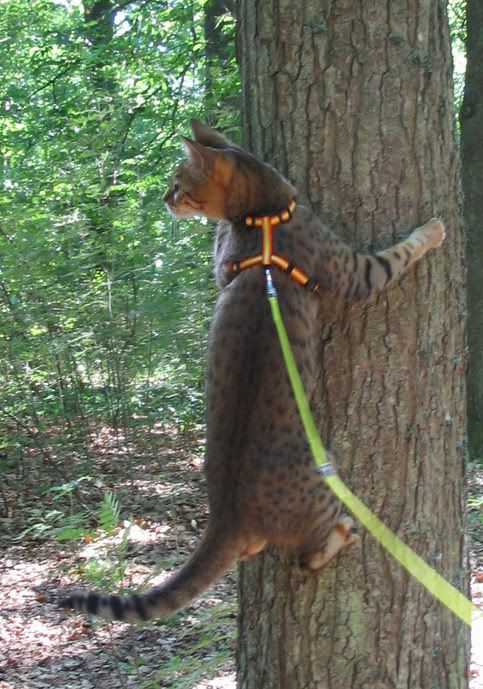 If you want some more just tell me. I have plenty.