Here are a few other pics that I took while we were away. I don't think Sleeves and Nismo wanted to come home after having so much space to run around in!
Peekaboo! Nismo hiding behind the microwave!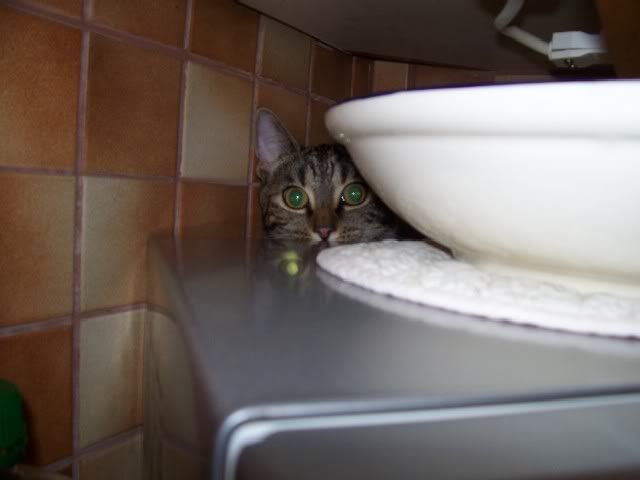 Taking a shower..
Resting after all her outdoor fun
She caught a fly..
Nismo and Mummy watching birdies!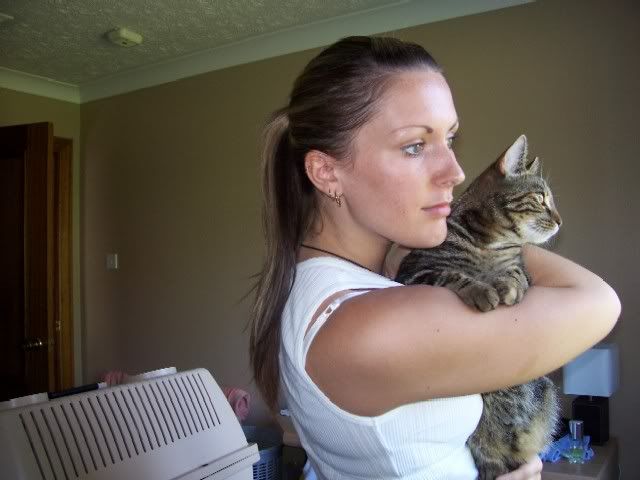 I want to go back out there!