Here are a few pics from Sleeves and Nismo's first (and second) trip outdoors! We have been at Marks parents for a few days and took the chance to introduce them to the great outdoors since they have a garden. I was a little hesitant about it all but it could not have gone better!
Ok I can't stand up with this thing on...
Smells funny out here.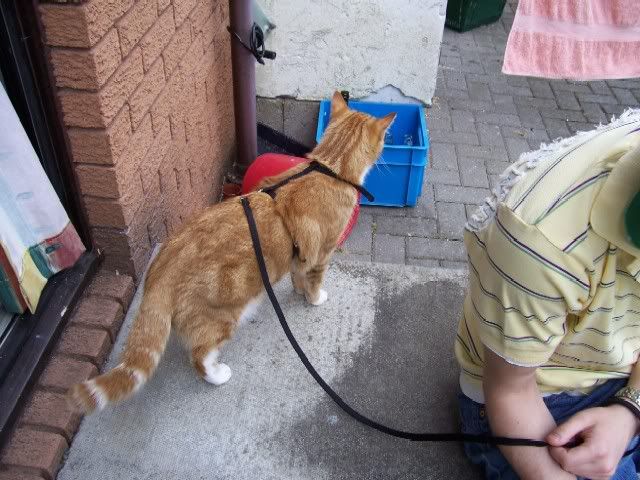 Let me back inside!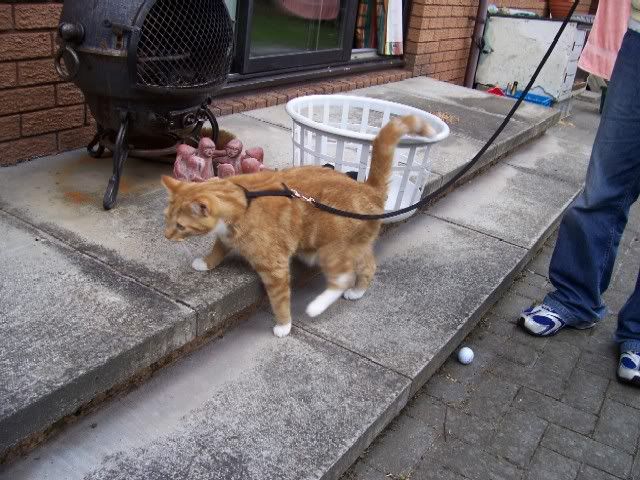 Ok maybe it's not too bad, I see a bird!
Handsome boy
Daddy open this gate for me!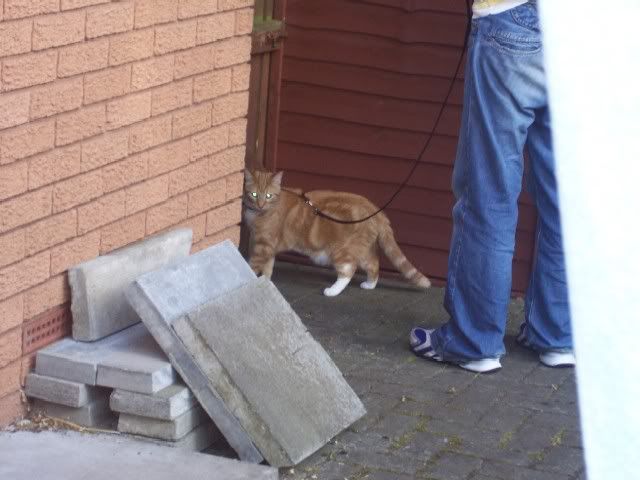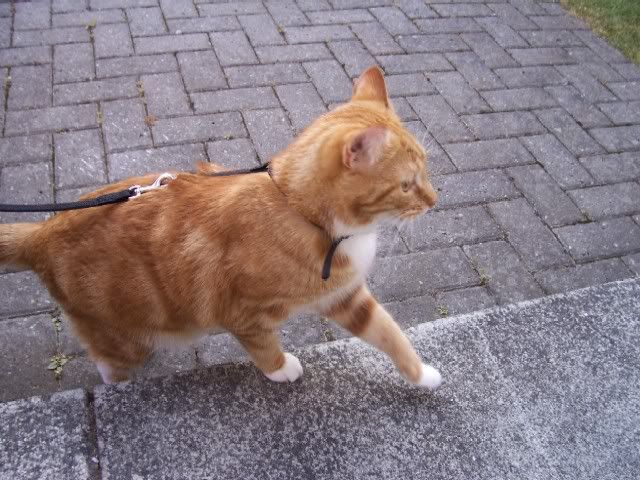 Sleeves and the pet rabbit...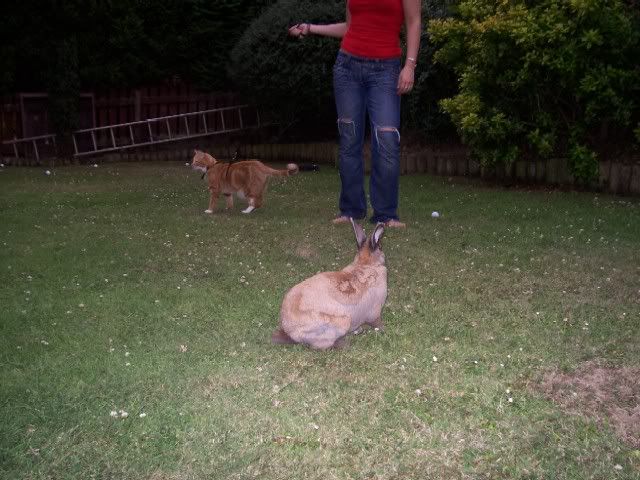 Mummy you didn't warn me that was coming!! Pounce!