LuckyGirl was happy to have the rain this past weekend, cause that meant I got to stay home with her. So we worked on our house cleaning....
LG: "Laundry is a tough job! Your not even allowed to knock over the piles of folded clothes?! Can you believe it???"
LG: "NO Meowmy! No folding socks! Play with meeeeeeee!!!!"
LG: "I'll sit right here and make sure these clothes don't go anywhere"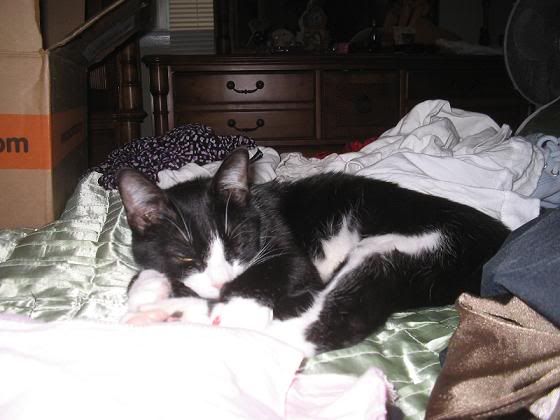 LG: "helping...is..a...hard....jobbbb.......zzzzzzzzzzzzzzzzzzzzzzzzzzzz......"