Here are some pics of my lovely foster girl Sarabi, in her new foster home.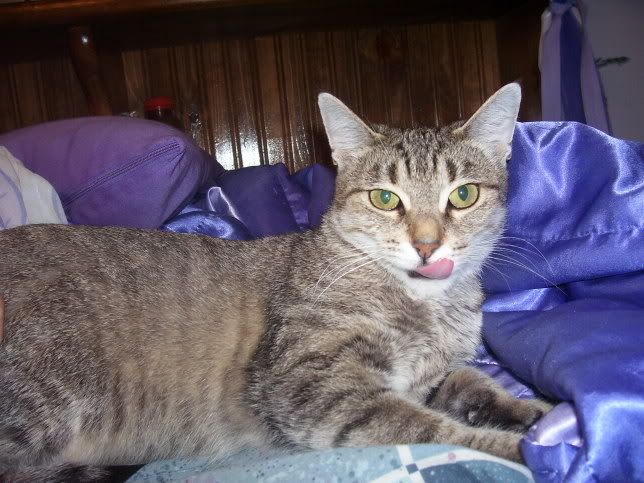 Laying with the dog!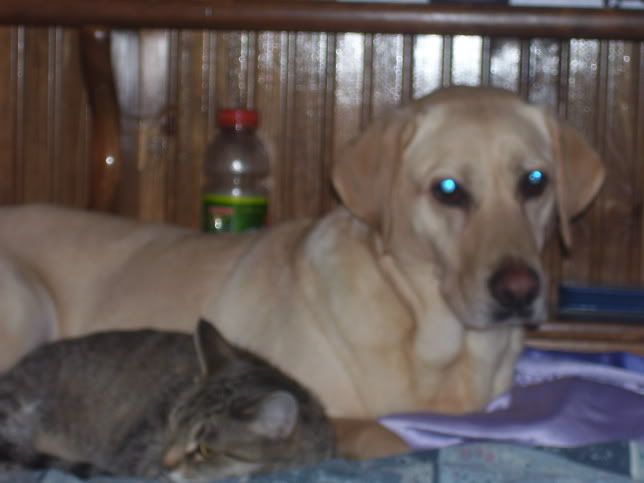 At my house she hissed and spit at the cats AND the dog! Now that she is the only cat, she is very accepting of the dogs. Doing pretty well for a street cat from downtown Chicago.
Sarabi is available for adoption as an only cat. All six of her kittens have been adopted out.