My sweet baby Patch Look'ee Like'ee
crossed to the the bridge.He was just over 12 months old.
I called him Patch Look'ee Like'ee because he had Identical markings of my Patch,but he had short hair.
He was one of my babies in the feral colony I love and care for.He was fit and healthy
and always there for a bit of 'playtime'.( catnip bubbles)
The last time I saw him was wednesday night,It was not like him not to turn up for his
chicken.I searched everywhere ,In the boxes and under every bush,but nothing.
I found him yesterday in one of the little boxes I put out in winter for them, he had crossed.
My sweet P L L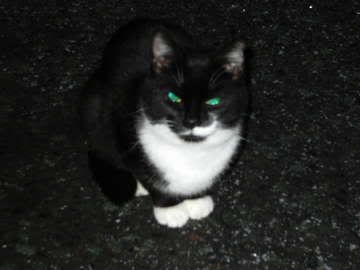 Waiting for chicken
Its too cold sitting on the tarmac
I'll be more comfortable here
My young sweet dear baby I Love you
and miss you and your friends are missing you too.
R.I.P. P L L
and play happily at the bridge with your mum and sister and all
the other rainbow bridge animals.