Having problems with the image sizing... They all are the same size in photobucket but when I insert them here they're all different sizes??
Here are some pictures I took today of Zissou all grown up! I mentioned in another thread about her "stinky foot fetish" and how when you come home she doesn't want loved on or food or to sit in your lap or anything. Rather, she attacks your shoes/feet and purrrrrrs and kind of makes out with them
.
If your cat has a similar habit, I'd love to see pics of that too. Here is Zissou:
She says "mmmm, these shoes smell stinky!":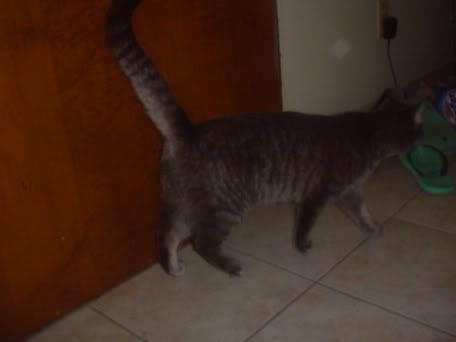 "Now this sandal of Mommie's roommate sure is what I like!"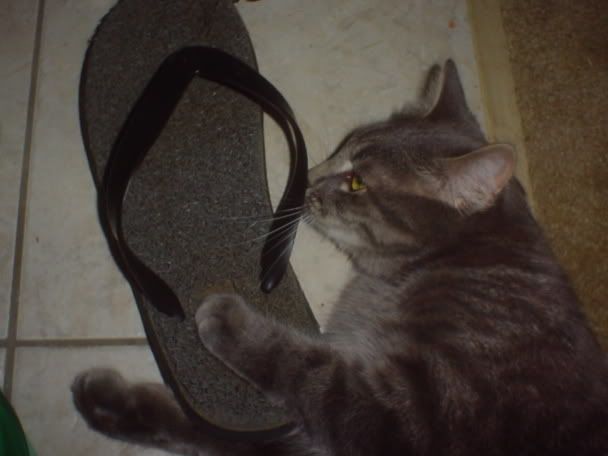 "Jackpot! Foot stink! Mommie I'm so glad you went for a run!"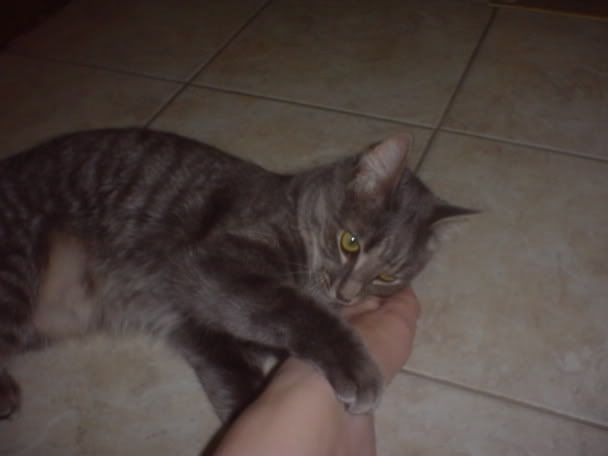 And last but not least "Let's put our stank together!"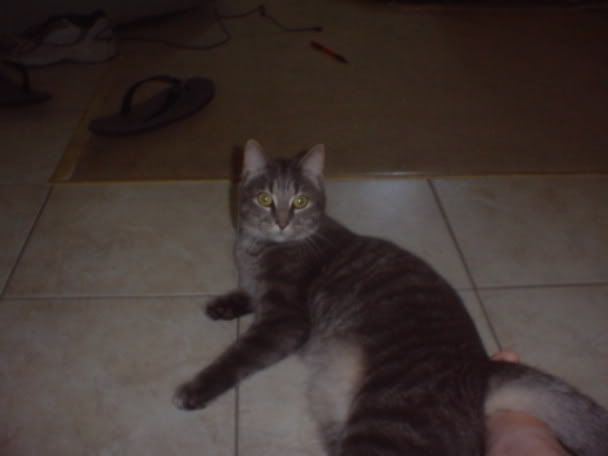 So there's some evidence of my cat's foot stink fetish.
She can't be the only one! (These pictures were all taken in succession, that's really what she does)...