This is Booey - the oldest of the clan at 1 and a half, though if you go just by his size and looks alone I'd say he's coming in at about 10 yrs, haha.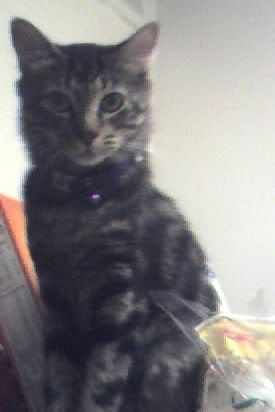 Whitey - he was the last addition about a month ago.. he's 4 months, give or take and he was doing his "Silent Meows" when my husband took this picture!
This is Bootsie, she wears her tuxedo
she pretty much only loves Booey due to the fact they were brought here at the same time. She's about 8 months.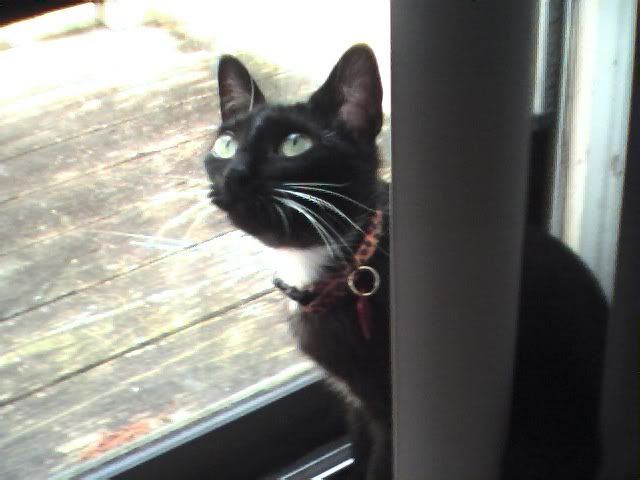 And THIS is Rory - she's 6 months and a Maine Coon hence why she's a kitten and looks gargantuan! lol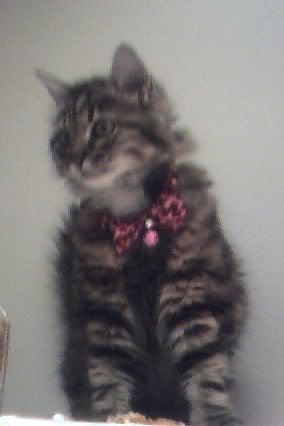 Last but not least, this is Chauncey - my little spoiled rotten baby, lol. See, I had always wanted an Orange Cat since I was 5 yrs old and I finally got one!! He's 5-6 months now and in this picture he's sleeping like an old man!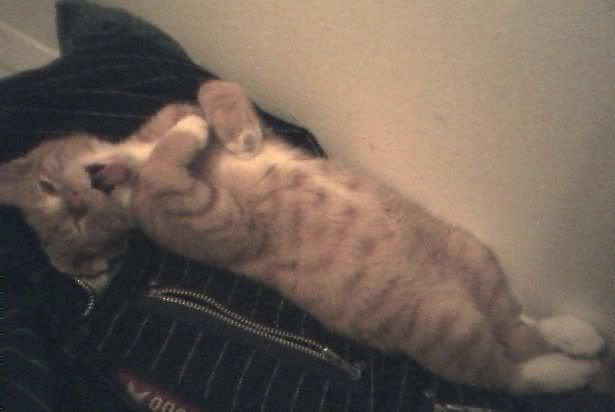 Booey & Bootsie sleeping together