Just some updated pics. I've moved Marigold from the closet to a large dog crate and she seems much happier there. (She kept trying to move them under my bed... not good.)
First born - Kyo - seems to be pretty mellow (unlike his namesake from the Fruits Bakset anime). Loves to snuggle with his mum or with me. First one to tumble out of the nest and make a racket because he couldn't get back in.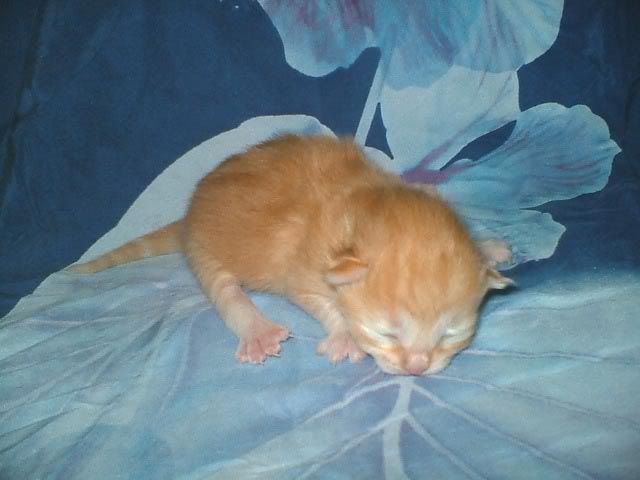 Second born - Firefly - Currently the biggest kitten. Very chubby and loves snuggling with his brother Jabberwocky. Will cry the loudest if picked up, but settles pretty quickly.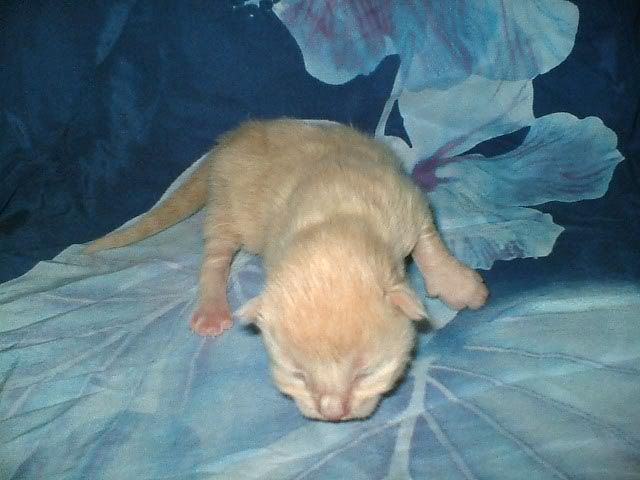 Third born and ONLY girl - Serenity - Very much like her namesake, doesn't cry much, likes to snuggle with any of her brothers. Quiet and sweet little girl.
Fourth born - Jabberwocky - Talkative, oddly enough. Murmurs and grumbles and squeals and purrs and hisses. Loves to snuggle with Firefly or with Jack.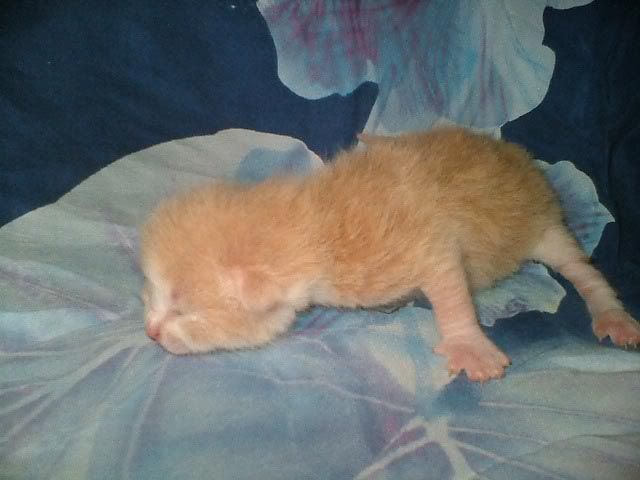 Fifth born - Jack Sparrow - VERY much like his namesake. A bit of a bully, he will nudge another kitten out of their sleeping spot or nursing spot so he can take over. Little bit of a troublemaker but very cuddly.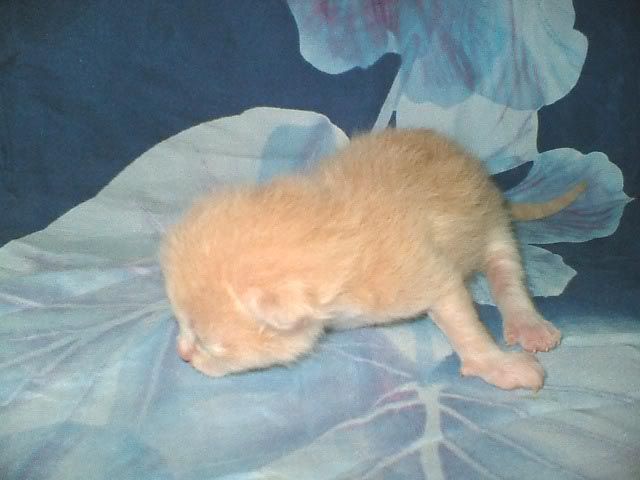 Last born - Macavity - So named because I thought Marigold was long done having kittens when he popped out. "Macavity's not there.". Likes to hide under his brothers, sister, and mum. Squeals very loudly when Jack shoves him aside and will get into fights with him.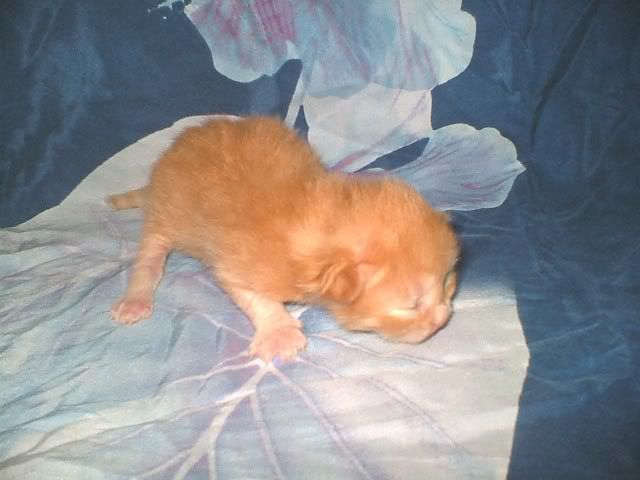 That's the litter so far! Hopefully their ittle personalities will develop more as they get older.
Rose