My grandmother says we have a zoo. We have two cats, two lizards(soon to go away to a new home), a fish, and five dogs (including my mom's dog that stays with us for a few days out of the week.)
The Pups (only three of them)
This is Lacey. She likes to sit in the window and act like a guard.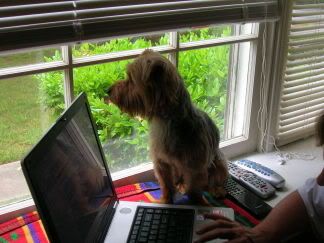 Say "Hello" to the camera, Lacey!
This happens a lot. They are lap dogs, that's for sure. From left to right. Keltie, Haley, Lacey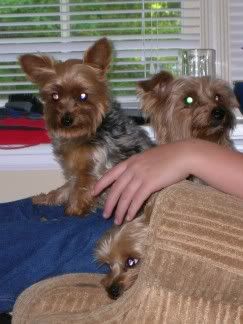 The Kits
Miki wanted to know what I was holding. She's a curious girl.
Well, Miki doesn't like her harness.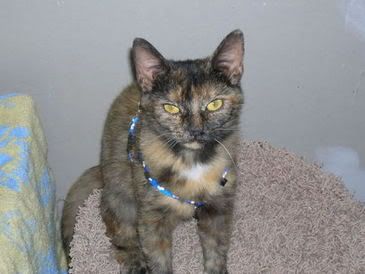 Tyran likes the camera as well.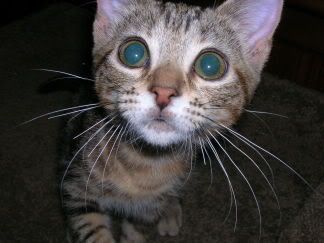 Tyran is so cute (and innocent) when she sleeps.
The Fish (only one right now.)
This is Jolly Rodger, Rodger for short. He's my red Crowntail Beta. His hobbies include resting at the bottom of the tank and trying to intimidate my cats.