This is Jack Skellington, I rescued him from a dirty little Walmart cup. He's such a unique little dude, but right now he's battling a round of finrot.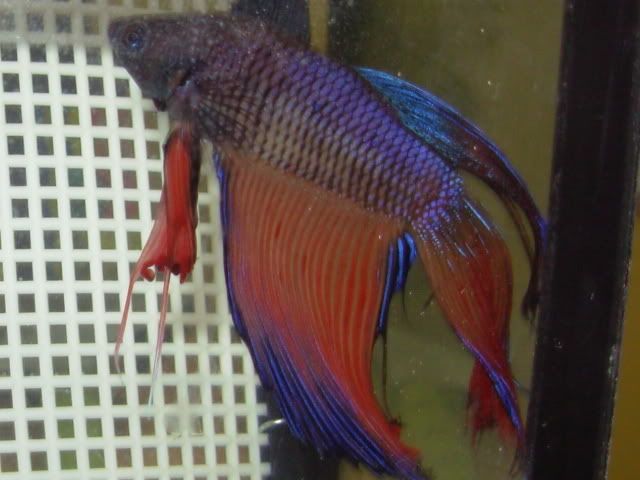 ----
Siru, one of my shortfin (Plakat) males. He was bought along with his brother and a sister. I thought that they were all females at the time, but SURPRISE!!
He's a big stud.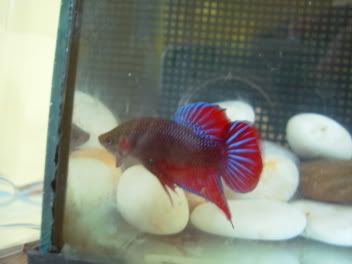 ----
Ophee, a teeny little female. She's such a little sweetie! She's way too small to fit in with the other females in the big tank so I keep her alone.
----
Oceanus, a loverly blue crowntail.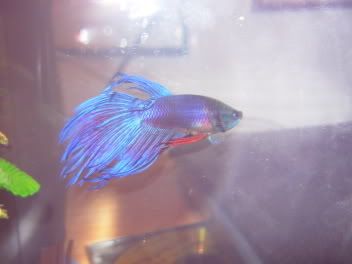 ----
Enjoy!
All in all I have about 24 bettas ... It's an addiction I tells ya!!