My cat had kittens and we were only going to keep one but my BF decided to keep another one that we have gotten attached to. Originally we just called her Stripey because well she has a stripe on her back.
Now that we are going to keep her I want to change her name but she does come to Stripey when you call her.
I am looking for a name that sounds similiar. I thought of Stacy but I am just not sure.
Here are her pictures. Maybe you can help?
Here is her stripe
another shot of her and her stripe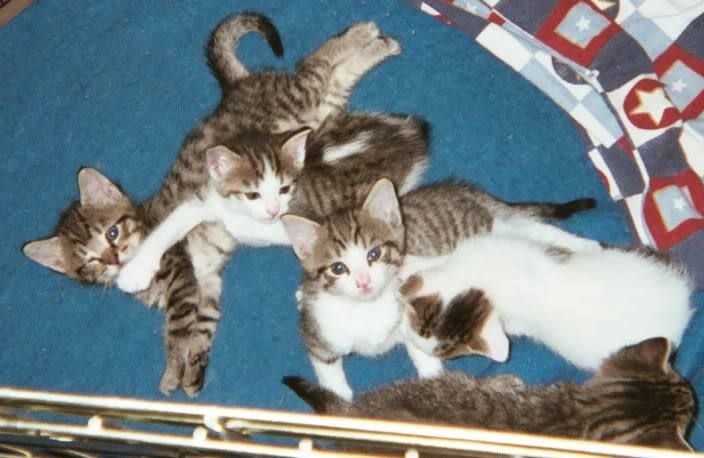 Here is where she got her stripe from. This is her mother Uno.
and a extra pic. This is Bob her brother who we are also keeping.