This is Ollee. He is around 3 years old. He was found as a stray in London, ON. They thought he was hit by a car because he wouldn't walk on his hind leg.
We (Pets/Friends For Life) picked him up and took him to the vet to find out that he had a severely abcessed toe. He went on antibiotics and an antibiotic cream for his toe. But about 2 weeks later, it wasn't getting any better, so the vets amputated his toe.
For about a month I guess.. his leg got worse, until the point where he would start screaming, and would bite or, or try to, if you touched his leg.
So last friday he went in and had the leg amputated.
He is already happier. He mews when you come in the door, and will come running and jump onto your lap when you sit down. Wonderful kitty.
So now we are trying to raise the $900 to pay for the leg amputation.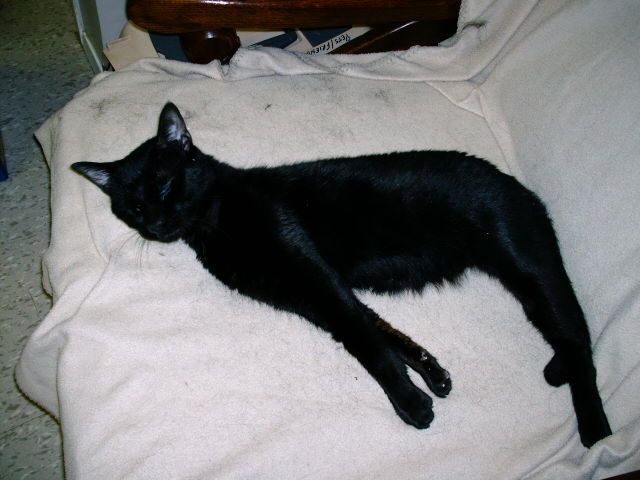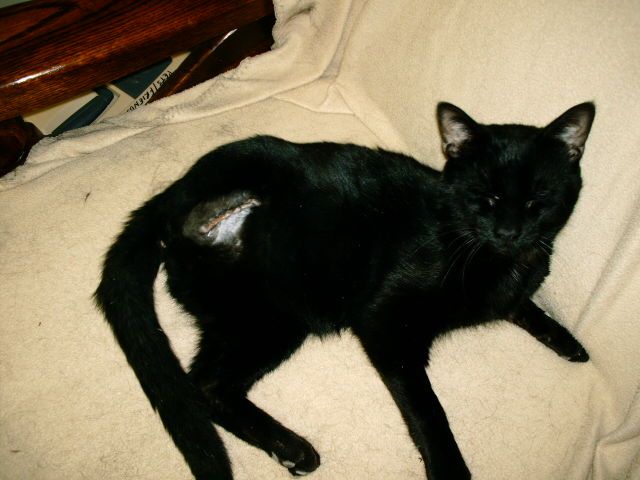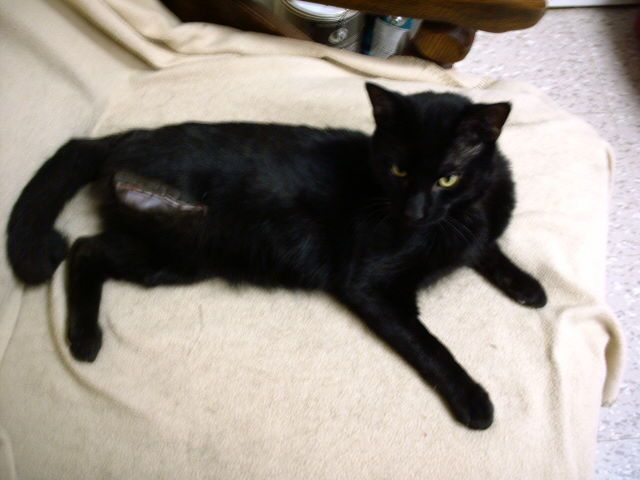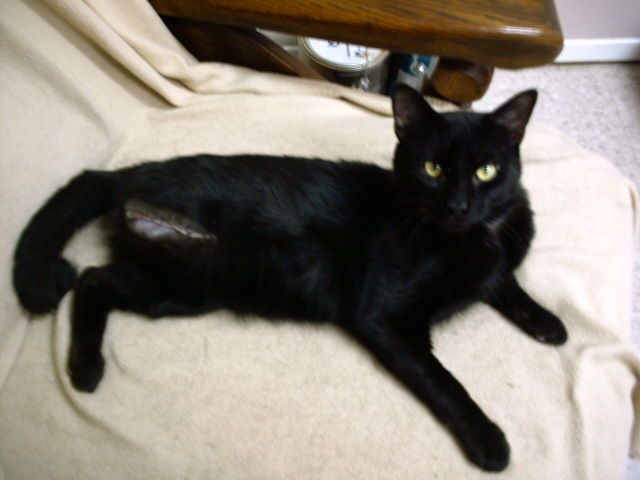 There he is. Such a wonderful boy, I had to share.