My kitty died a few weeks ago she was almost a year old she got hit by a car and didn't make it
i'll always miss her. She has a white speck on her back the same as the kitten i just found yesturday lost in my barn abandoned by her mom.
Here are a few pictures i took before she passed away.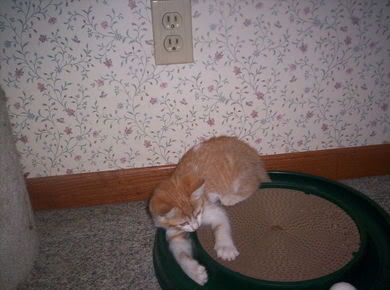 Also my other cat died, vet thought she had cancer and she was getting up in the age so it was best to put her to sleep. My big baby hehe hope you enjoy the kitty chow up there