My big furry baby - all 20 lbs of her - this is her favorite pose and she loooooves to have her belly scratched, rubbed, kissed, nuzzled...anything
. She's such a big baby!
Sleeping so sound after her belly rubs.....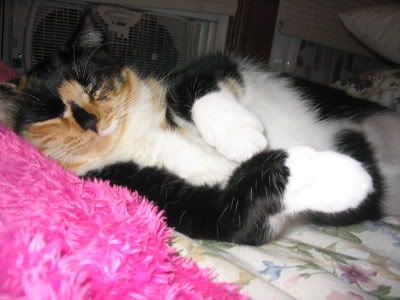 I looooveee furry bellies!!
I know we've had belly posts before, but if anyone wants to share......