After all these years with only girls girls girls, we finally have a man around the house and my new foster boy showed my girls how it's done....
This was the scene as it unfolded the other night on some poor innocent bug that made the fatal mistake of wandering into our home.....
"So girls, what do you think this is?"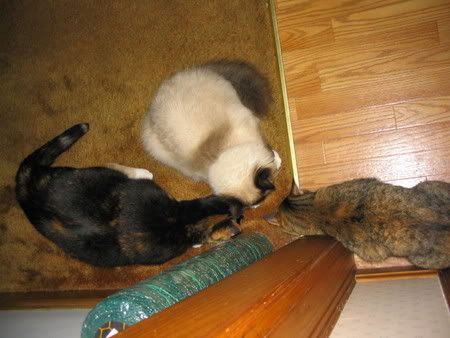 "I don't know, but it's moving. Careful!"
"Step aside lady's. Let me show you how a man takes care of things"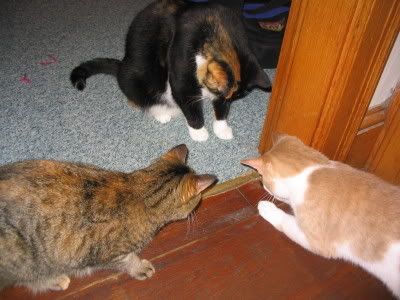 "Now, first off, just bat it around a bit, then cover it with your paw like this to make sure it doesn't escape."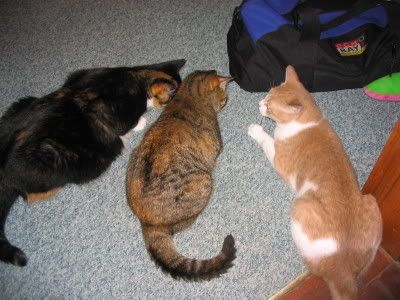 "Ohhhh...you're so brave!!"
"Now, Ladies, Just pick it up in your teeth like so....."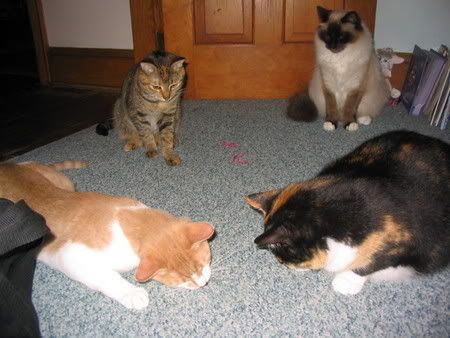 "You mean like this??"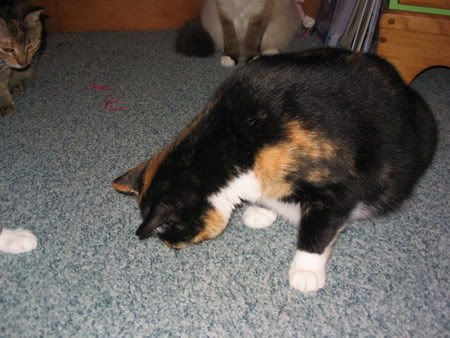 "Yeah, just like that. Then you take it and eat it!"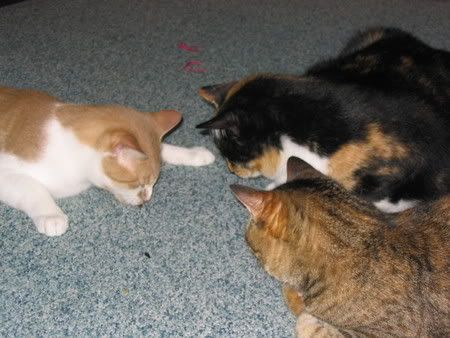 "And that, lady's, is how the men take care of business!"