Here's my 60 gallon tank, it has no UV lamps or anything, just a large turtle dock and a Fluval 404, there are 4 turtles in there, 2 RES and 2 cooters, it's under a dome, no heaters for now as it's summer.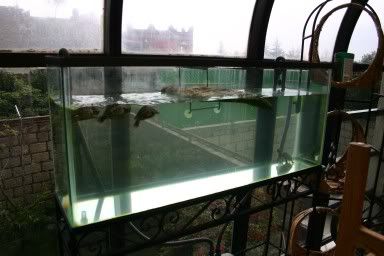 Here's a closeup of the 4 turtles.
And here's the base of the tank and the Fluval 404 that cleans it.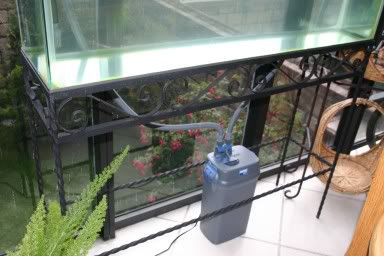 Finally here's my 65 gallon tank, it has a basking bulb (50W), no heater, one large turtle dock and an AquaClear 110, it's home for 5 turtles; 3 RES and 2 Mississippi Maps.
They all eat Reptomin what fits in their heads every 2 days.
So what do you think of my 2 setups?
Suggestions greatly appreciated!