Here's Pelusa, a common breed female cat, she's 5 years old and doesn't like people very much. She eats Royal Canin for neutered mature cats 7-10 years.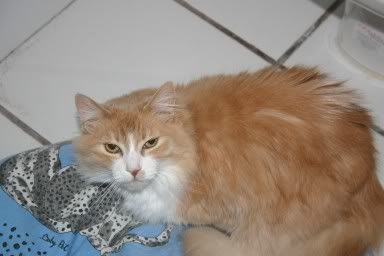 Here's Escalador, 4 years old male cat, very laid back relaxed cat who isn't ver playful but loves to sleep where I'm sitting. He eats the same as Pelusa.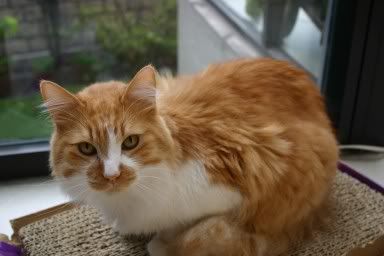 And finally here's Kikina, a 2 month old persian female cat who's very playful and loves to bite Escalador. She eats Royal Canin for kittens 4 months - 1 year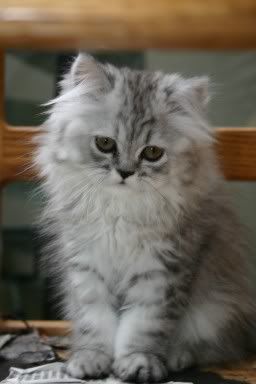 Here's a closeup of her face.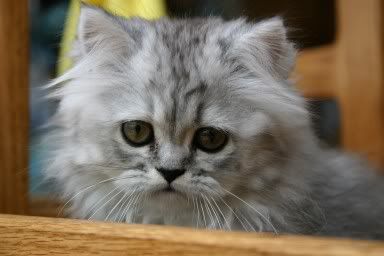 All Royal Canin they eat is the old presentation as here in Mexico the new one hasn't arrived.
So what do you think?
Any comments or suggestions welcome!