We had my nephew over after work yesterday. He has quite the imagination! Like all little boys his age, he loves dinasours...........
Well, we first took him to the park where we had fun. He found a stick and insisted it was a dinasour bone! LOLOL
Jeremy.....
Uncle Jerry pushing him on the swings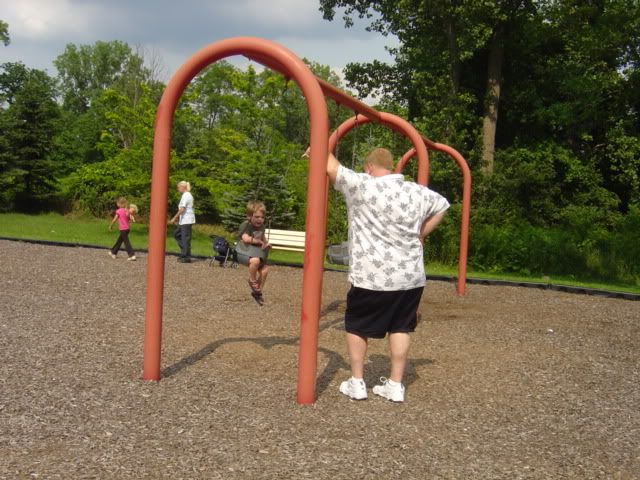 We came home and I was sitting here in the office. Jeremy is looking out our backdoor saying, Auntie Susie, there are taradactoles...(just like he pronounced it). I didn't think I understood him, so I asked him again what he said...........I had to get up and look by this time because he insisted......
This is what I saw........and he kept saying look, taradactoles!!!!
Do you see them?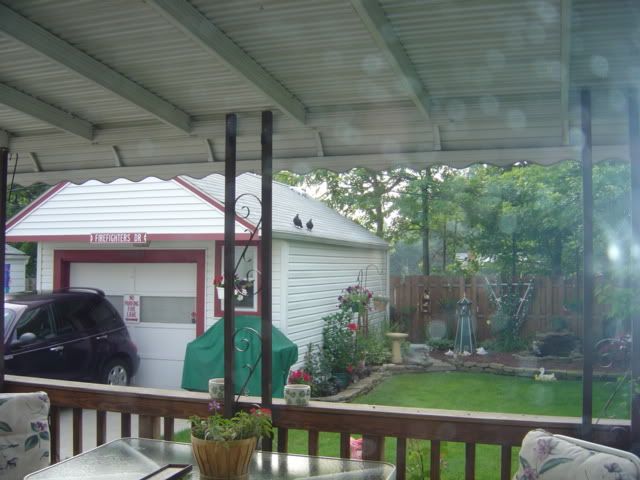 A closer look............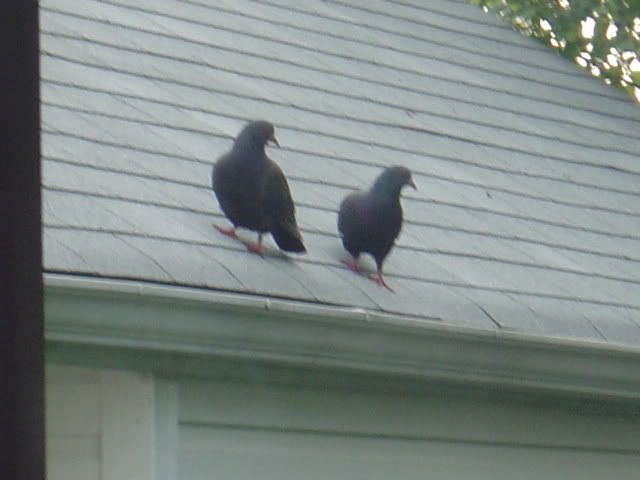 Funny, I thought they were extinct!
You gotta love a kids imagination!