Where we are living we see alot of the friendly woodland animals....deer, foxes, squirrels, chipmunks, skunks...ect.
Well one of the moments we found a fawn hardly able to walk up under the front porch (I guess mommy leaves for a bit and then comes back cause she did eventually come for her baby).
Somewhere and occassionally we see them is a doe with twin fawns.
Here is the picture of the fawn (I apologize if this isn't the right forum).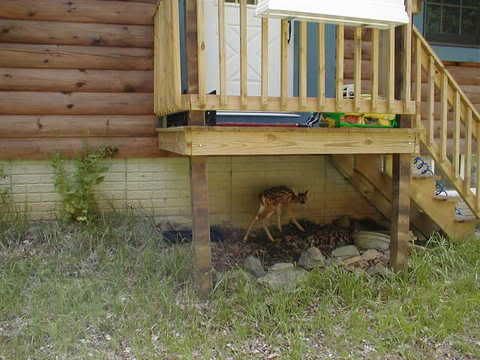 And here is one of the many does out here.