As Sar adopted one of my foster kitties, I had to replace her, no point letting the cat room go to waste!!
So, on Saturday, I picked up Martha, a 10 year old who we took from the streets as we were told she was a pregnant stray!! She wasn't happy at the other fosterers, so she has come here as I have more room. she is up for rehoming.
Then we have PEbbles, 11. She is a permanent cat.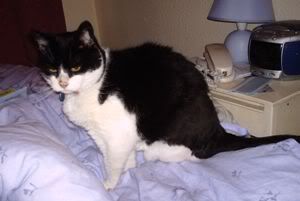 Tom, 12, a long term foster who I am hoping to find a home for soon.
Molly, 13, who is going to live her life out with me.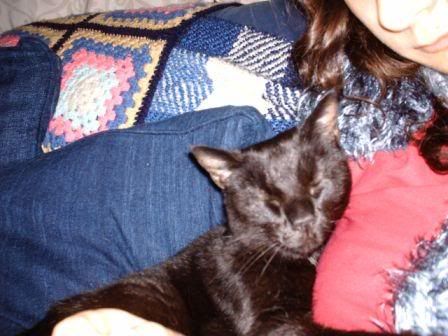 And Ginger, another permanent, who is 14 - but 15 in August