Sorry I took my time!
It was so wonderful to meet Susan (rosiemac), Jenny (jennyranson) and Beth (flisssweetpea)!
You were all even greater than I had expected!
Here are the pictures that I have uploaded so far - a couple more to come and I know that the others have some too!
By the way, Fran, where was our phone call?
Beth (flisssweetpea), Susan (rosiemac) and Jenny (jenny ranson)
Susan, Jenny, me, Beth
At the station before our departure!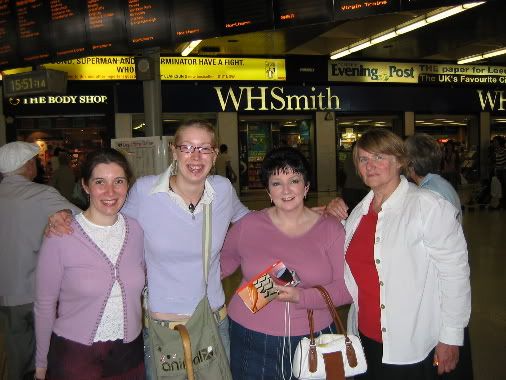 Jenny brought some wonderful puddings for us all to try! I really wish that I hadn't eaten so much as I'd have loved to have had more!!
It really was great to have tried Bosnian (am I right, Jenny?) sweets!
I really wish we could have had more time together! I'm really looking forwards to our next meet-up and hope that others will be able to make the event too!