The two little cuties: Flowerbelle (white) and Ming Loy (black). It is SO HARD to get pics of Ming Loy. I don't know how to photograph black cats, and she is ALWAYS in motion, lol! (Ming Loy is handicapped, and actually spends a lot of time on her back in not very flattering positions, lol!)
Flowerbelle, ever the angel: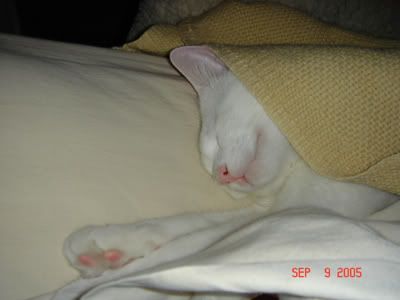 Ming Loy: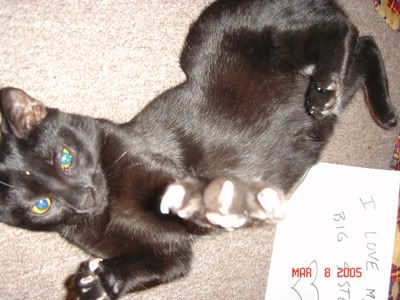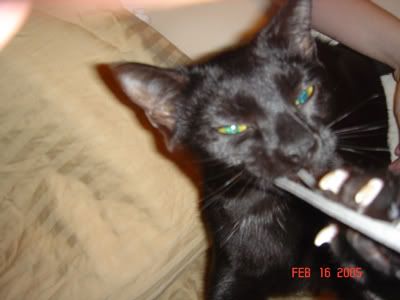 BTW - Ming Loy doesn't need to use the box to get on top of the bed anymore! She's strong enough now she stands on her back legs and PUUULLLS herself up!
Lazlo decided he wanted to sleep in Flowerbelle's basket at the top of the cat tree in the bedroom: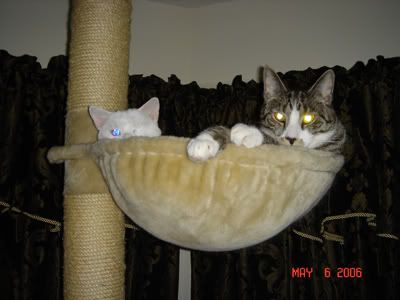 .... but he's 14 pounds and a big boy, and she's a petite 7 pounds: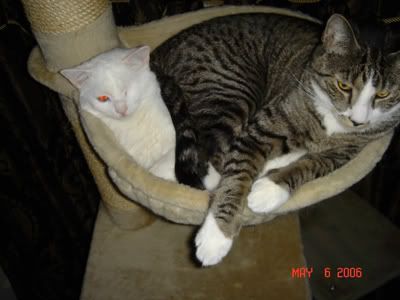 So... Flowerbelle decided she'd had enough, lol!