Meet Annie!
I have known about Annie since she arrived at booktigger's house around six weeks ago! We have been chatting about her a lot and I met them both last week!
Well, yesterday evening I drove over and came back with Annie!
She is now happily settling into her room and having many play times with me!
I am presently fostering her with the hope to leading to adoption!
I'll get booktigger to come and explain about poor little Annie's background!
This is how quickly she settled down after she had something to eat!
These picture are from some of our play times today!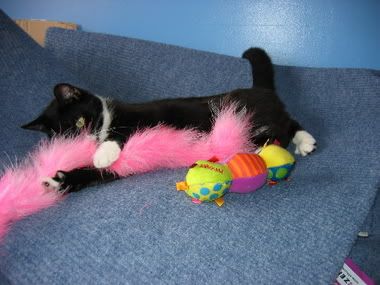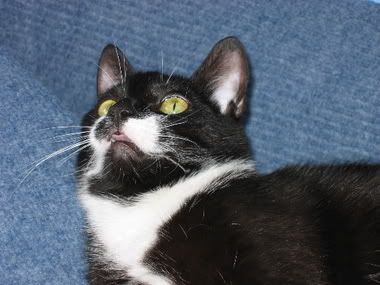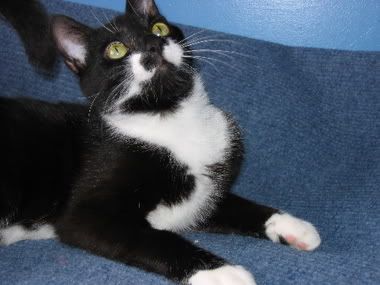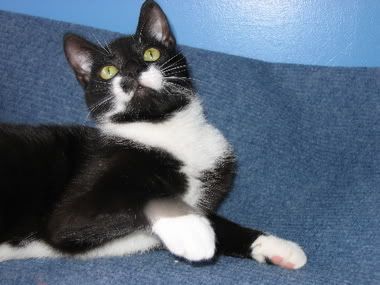 two more to come!