Once we got them in the tub they were actually surprisingly calm - but they were NOT happy
Here are a few pictures of them after:
Oh the horror!! Kill me now!! Woe is me!
Must dry off... MUST DRY OFF!!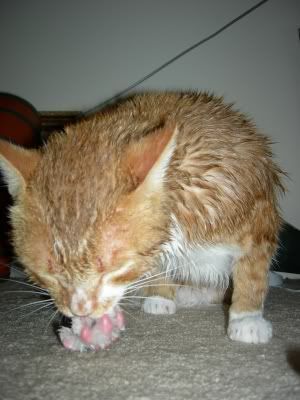 Ma - I think I've got soap in my nose!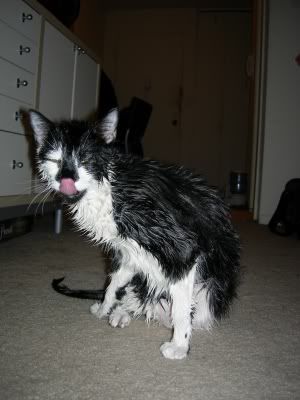 MA - SOAP...IN...NOSE!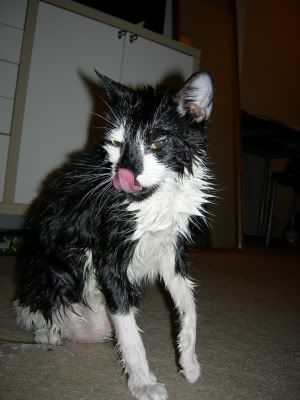 Next time how about you lets us take our own baths?? Look.. we're SO good at it!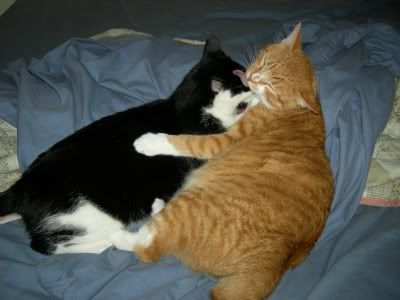 Hope you enjoyed
Ahhh.. I love my boys! And now they are all fluffy and smell like baby powder
We'll see how long that lasts