Life is the pits lately, so I need some cheering up!
Our 6th wedding anniversary is coming up in August.
I am sure there have been other wedding pics threads, but I'd like to start a new one........I'm sure most of you have seen mine from our wedding, but let me start.........please post your wedding pic here! We'd all love to share in your day, whether it was last week, last year or 20 years ago.........
My and my Jerry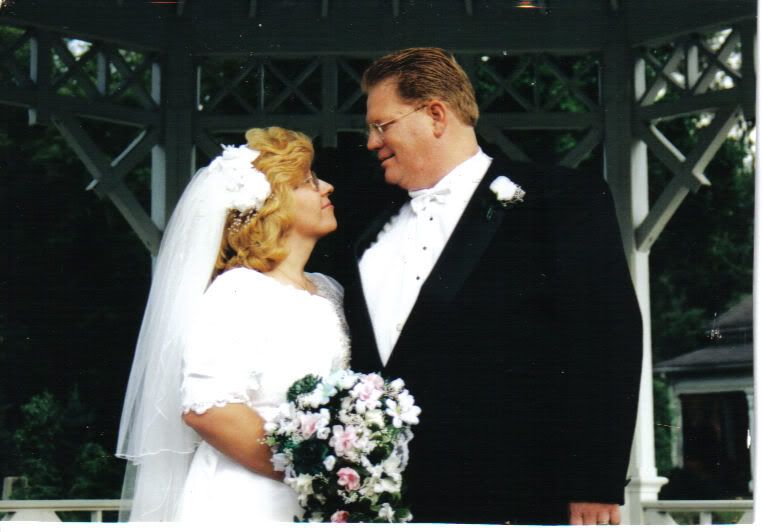 This was my mom's parents, 75 years ago this September.