I've had some people ask me how my renovations on my century old home are going. I have one word - SLOW!
So I'll eventually start a thread on my renovations in the near future....for now, this is the only picture I'll show.



Instead, look at my backyard and pretty flowers (much better than plaster dust and wall studs anyway).

When we moved in the lawn was in need of repair, the garage needed to be replaced and a tree needed to be cut down. We still have to plant some perrenials/annuals but everything will get done in time.
We have a long backyard...I call it the bowling alley. Most properties are the average 50x120...we have 40 x 245.


Here is the new shed we built in the backyard. We still have to add trim and paint it.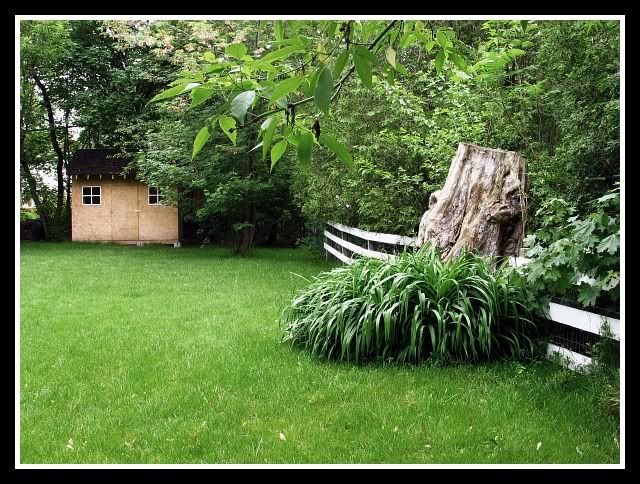 The picture of the tree above is the one that needed to be cut down. Instead, a storm came and knocked it down for us.
We made this bench from another tree that was knocked down in the same storm.


We planted these trees this past spring to cover up the chain link fence. You can also see the allium plant in the background. I've never seen this plant before and it grows to over 4 feet in height. I call it my prehistoric plant.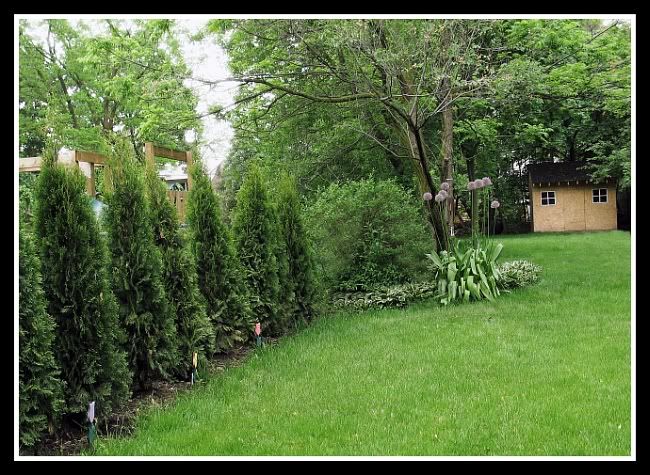 Next post....the flowers....