I decided to take pictures of my fish because I finally got a bigger set up [although you can't see it LOL] and because... I'm a nerd.
----
Achilles. He was a feeder fish we brought to the barn last summer now he's huge.
Paris my betta. I've had him for a few years...
Paris telling Achilles to get out of
his
side of the tank.
They actually get along pretty well because Achilles isn't aggressive, and mostly just swims away if Paris gets any ideas.
----
I gave Cairo a bath today... she was looking kind of brown. So I thought I would take some pictures while she was clean.
She needs to gain some weight. Many of the horses have dropped weight since the heat hit so everyone is getting like half of a bale of hay AM/PM. She doesn't look too bad... she's fit anyway.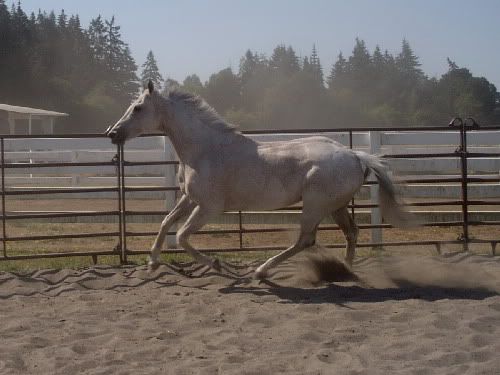 Boooooooorn free.... as free as the wind blows...