Quote:
Originally Posted by GoldenKitty45
I may have the oppisite definition on comtempary burms, but I think they are burms that are not so rounded head type - a little longer in the nose. I've heard of the term but can't remember if they mean the "extreme" burm or the more moderate burm
I agree on the calico link - that's the type I was looking for - the ideal persian - not too extreme but with a nice open flat faced look - not with the "mean" expression that some persians get.
Roscoe almost reminds me of a little maine coon in the background.
Honestly that Persian is what we strive for and I hate people telling me that Persians who are being bred to the standard and wrong blah blah blah...
Here are a few examples of my cats:
my girl Bridget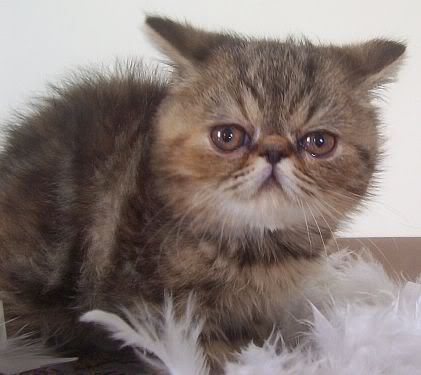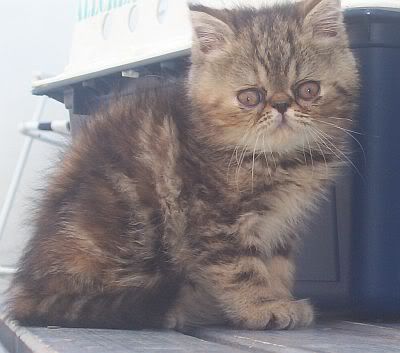 Only a baby in these pictures so excuse the big ears but I wouldn't call her extreme. She did very well as a baby.
This cat is currently the top cat overall in this country -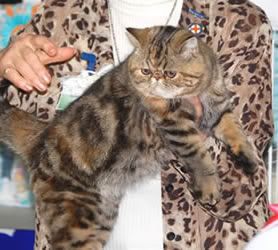 This is the last kitten I bred - extreme? NO!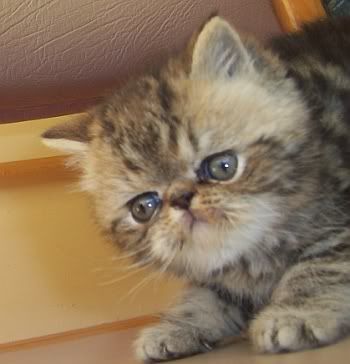 Another kitten I bred (Bridget's litter brother)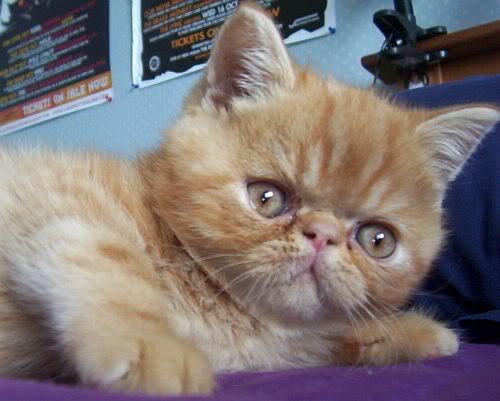 Applause - one of my longer nosed kittens - had worse eye problems then her snub nosed siblings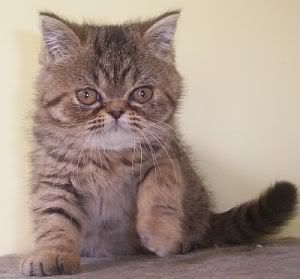 Another of our kittens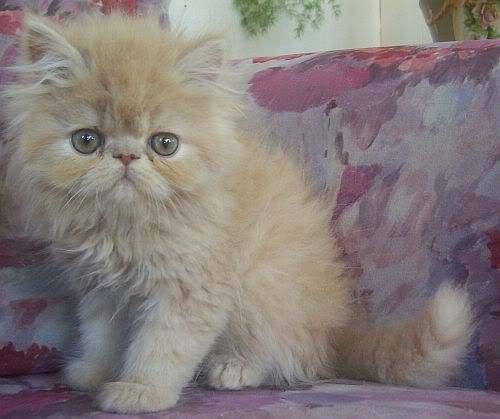 one of my Nana's queens