I got three new kittens today. A little 10 week old cow kitty.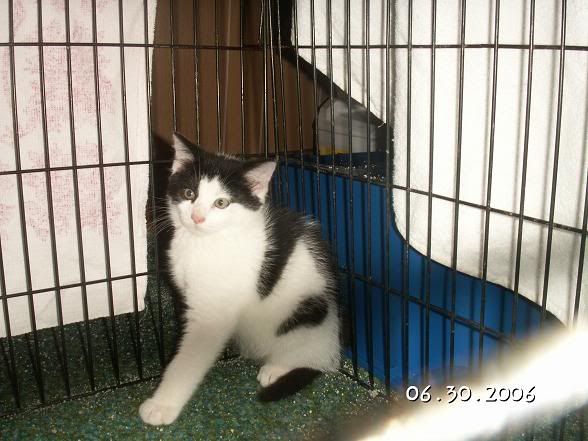 From the back, the cow kitty has a "W" on its head!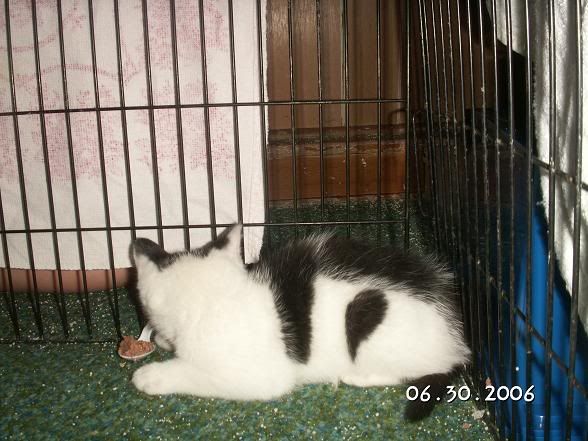 And twin 8 week old kittens.
Don't be worried about the cage. These kittens are skittish, and are with me to tame them. So they will start in the cage, then in one room, and soon...freedom into the house!