Ruby's babies are 19 days old today! Boy how time flies! Here are their pictures. Some of them, shall we say, are less photogenic than the others.
Hoss: He has found a home in a mansion. Cat perches at every window. He will be living with two big brothers and a 60 inch plamsa TV!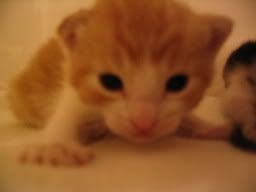 Shannon: We are keeping him with his mommy and is already the love of my husband's life!
Layla: The little runt preemie. She is 5 oz. today. She will be living with my mother and big brother, Duke and big sister, Gracie.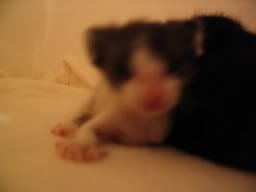 Jacko: He is going to live with a big brother, Link, and a big sister, Precious.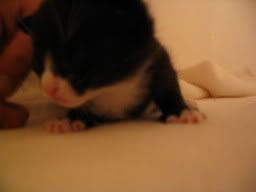 Opal: She will be going to my sister and will be an only kitty, but she is free to come over and play with mommy and her brother any time.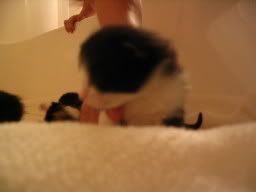 Spitfire: She is not spoken for yet, and I have the feeling she might be a permanent resident in our home.