Thought id add a few pics of my lovely litlle babies, they are 5 weeks old today. I keep them in my daughters room where they can get up to a lot of mischief, and believe me they do.
This is little Ginger, she is the oldest. by an hour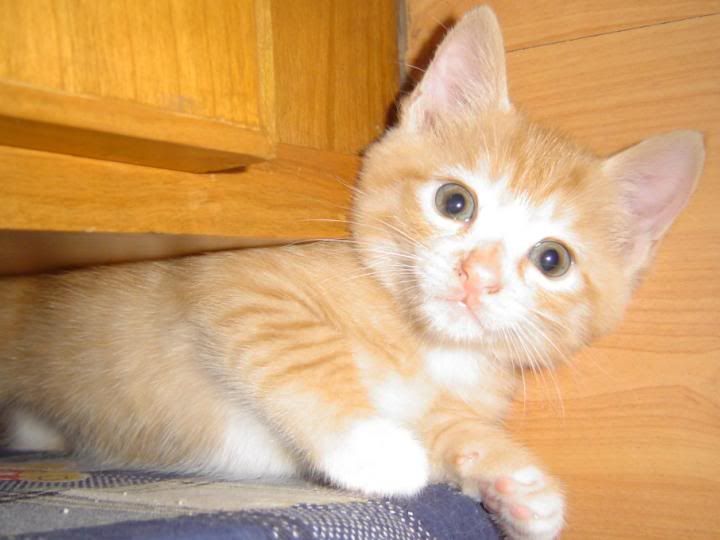 This is my boy Gogga, second born. We named him this bacause he is pure white with like a black smudge on his head. He sure does like to sleep
The 3rd born is little Grey. She can melt you with just one look... she is absolutely beatiful.
And last but not least, this is Bandit... Oh boy is he naughty... But im very proud of my boy, he was the first to eat solids and the first to use the potty, in addition he taught the others aswell.
I will definately try and get better photo`s as they run around like crazy and its difficult to get a picture....
Mummy cat
This is Kitty, she adopted us when we moved into our new house, she is the love of my boyfriends life, I am second
she hates the mummy cat, and tries to kill her when she is near by, shredded my arm and my leg just hearing her in the house...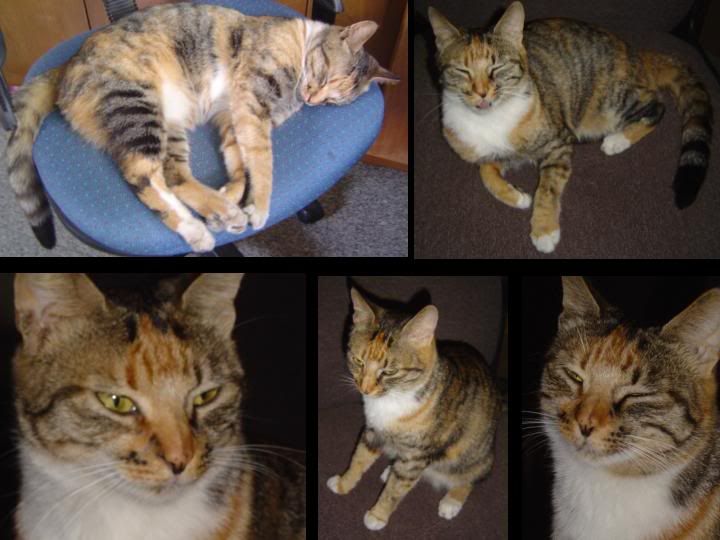 There are a lot more photos of when they were younger, please please please go have a look, arent they just divine?
http://s68.photobucket.com/albums/i1...al&media=image
ENJOY