Well, I can post pics. that's something I do alot of........
In fact, we are finally ready to frame.......... We have approx 10 trees cut and ready......
Pretty boy, this one is my future enclosure...... We are going to be framing it soon. It is too big to fit in one entire picture. We already have a small enclosure of 10 x 20 that is currently done but much too small for 24 cats. So we are adding a play room of approx 44 x 31 to the existing enclosure. Most of the recent pics are of that area I have been working on...... It used to be woods. I have been working on it for a couple months at least. But this pic shows the kitty path in between the gravel area and their rose moss. The fence goes right on the other side of the moss. The large rocked area has lavender growing in it and the small circle has cat nip. And our picnic table is going to be sitting in the middle of that grave circle..... I think that is also where I am putting some kitty shelters for the cats.....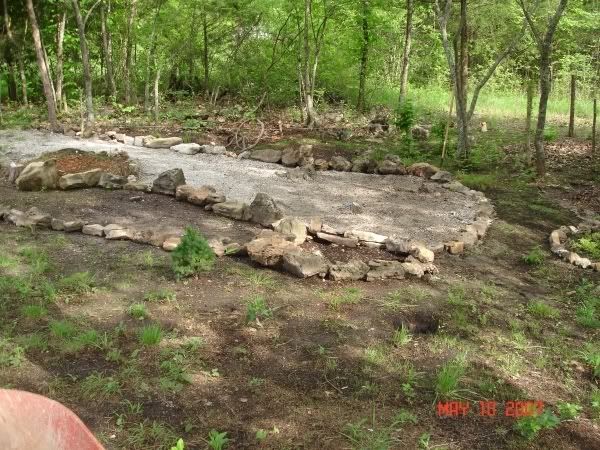 This is the back side. It goes out 30' from this point.
The is from the top. You can see kitty hill from here..... See the new grass growing on kitty hill. The lavender bed is right next to kitty hill.....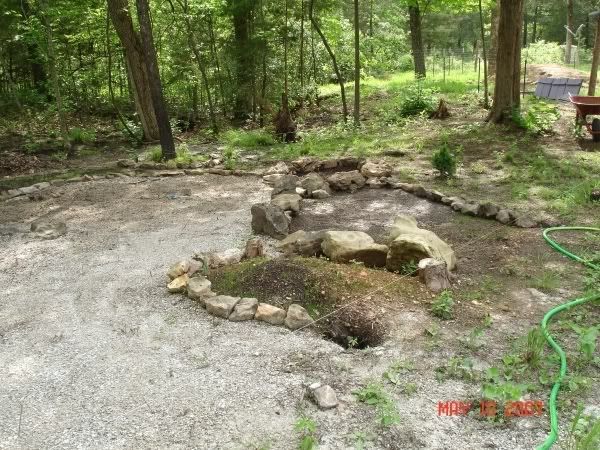 Here is a picture of the enclosure we currently have finished..... This is right after we framed it. The new portion will be framed the same way........ from our own cedar trees...... We are also taking down the chicken wire from the front side of it and replacing it with welded wire like the rest. It is more secure from predators.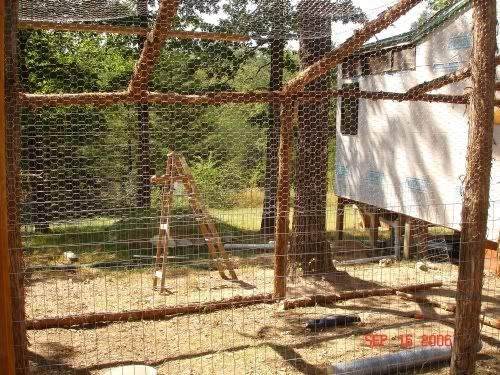 After we get the new portion finished, we plan on rocking the bottome of this one and completely weatherproofing it..... For rain, ice, sleet and snow.
We live in SW missouri in an extremely remote area....... smack dab in the middle of the ozarks..... The closest walmart is nearly 20 miles away.... But we love it here. We will be here forever....
Jenn