Ok, I swear these are the right size....I have shrunk them several times....
This is her on the back of the couch...and my favorite pic...look at those big eyes!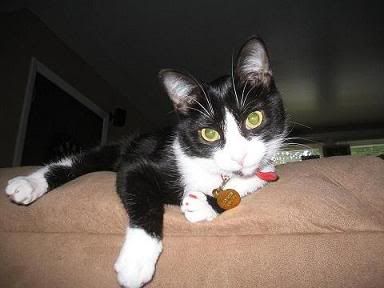 This is her all stretched out....can you see the little bunny tail?
This is her on turtle patrol....the poor turtle is in a constant state of fear!