Hey all, it's been a rough month, and it doesn't look to be getting any less stressful for me in the next few weeks so I was so excited to get this piece of wonderful news. My first stray Ernie, who my sister turned over to my rescue, has found a permanent home with one of my close friends!!!!!!! I begged her to take him in for a few days when he got so depressed in my basement that he stopped eating. Turns out he was just desparate to be around people!! He has since put on 2lbs, he's been neutered and vaccinated and has found his place on my friends bed (though she informs me that he's started taking over her side of the bed!!
). She just can't imagine being without him.
So Ernie (aka Squeakers) welcome to your furever home!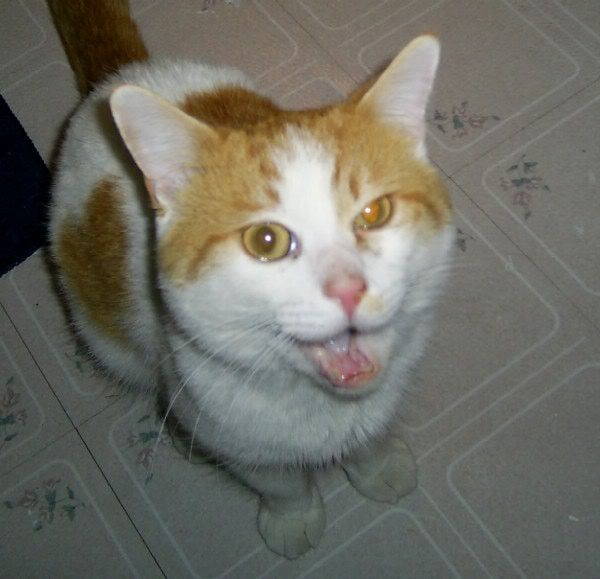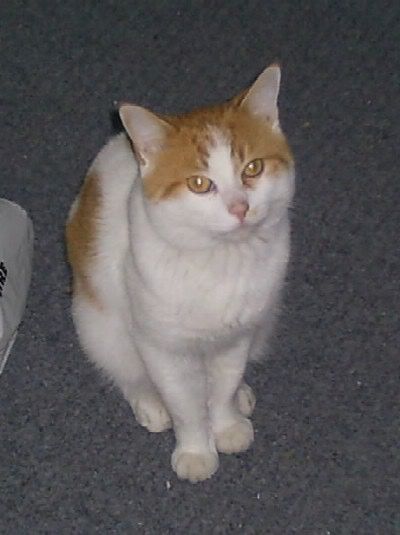 (this pics are him when I first got him...he was very skinny and he was terribly unhappy in the room in the basement. He's a whole new cat now thanks to my friend!)