Finally, I have updated pics. of my furry-family of a whopping NINE!!
In order of age:
Buster showing off his summer lion-cut
Ashley (Buster's sister)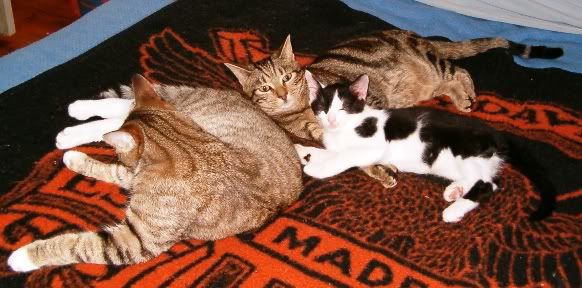 Bob (marble) with Dana & Chucky
Allie (Bob's sister)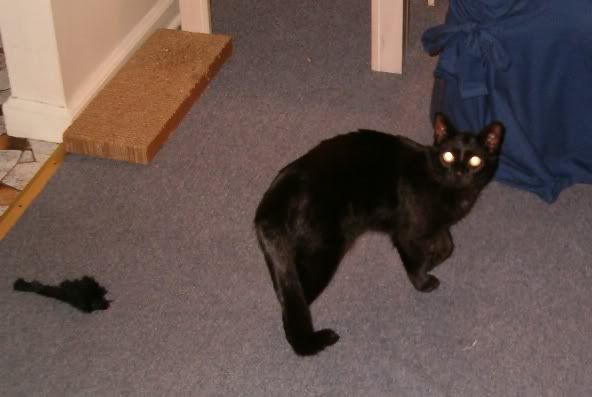 Chip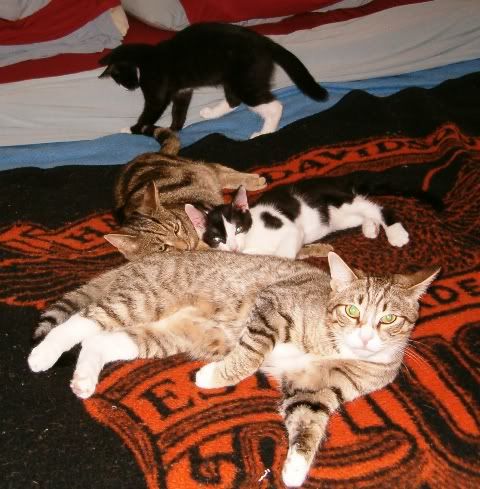 Chucky (Chip's brother) with Miracle, Dana & Bob in background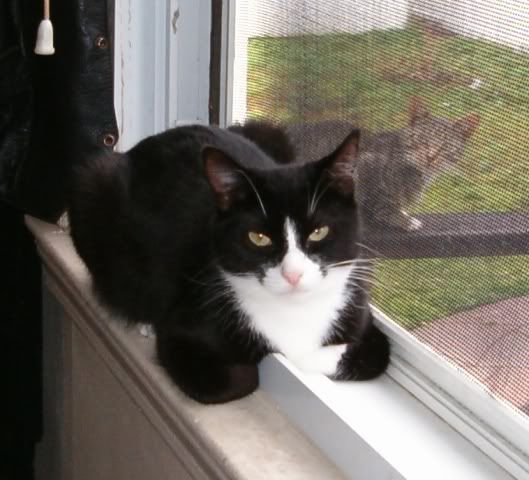 Elsie (Bob, Allie, Chuck & Chip's Aunt -- with Elvis in background -- a young male from a colony I care for)
Miracle (tuxedo) and Dana (cowgirl)
Yikes...that was work!! All of my babies are rescues with the exception of Buster & Ashley -- 2 Persian siblings. All were bottled-raised by myself & all are loved to pieces!!