Jazzy was under the blanket (or sheet) tent, since the kids used the kitty scratching post under there. Like a good kitty, Jasmine was scratching...and like a bad kitty, Festus saw her prey and attacked!
First sending Garfield out to see what is going on. You can see Jazzy's eyes glowing under the tent.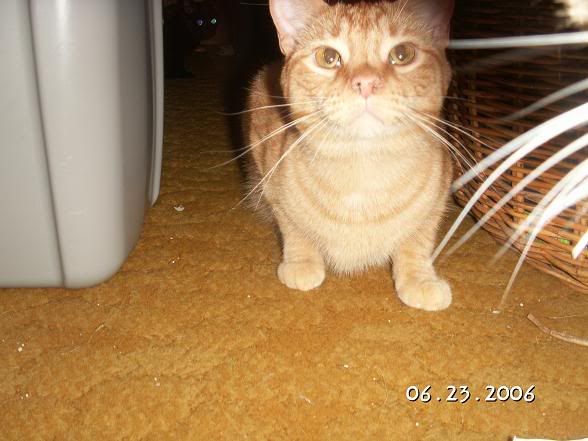 Then his shadow Jasmine came out, too.
In a nutshell, why I think a messy house full of kids and cats is more fun for all! LOL!