Snowball is still quilling and as grumpy as ever. -rolleyes- I tried to get some recent pics for you all, but she just would not coroperate. Here's the best I got out of her for the time being...
Top quill shot...spikey :]
She just doesn't want to come out for you guys..lol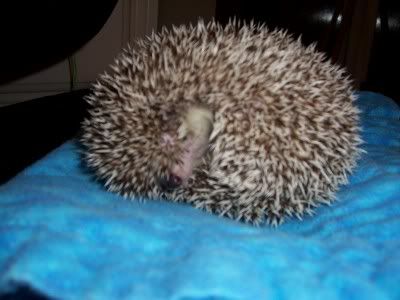 Part of a nose, mouth, and eye...I guess that's all I'm getting.
Anyone else got a grumpy, quilling baby they wanna show?
~beautiful hedgie blanket provided by Rowena ;]